Pin It
I am very excited to have my block included in
Quiltmaker's 100 Blocks Volume 8
. My block even made the cover - I am just over the moon about that! That's a first time cover girl for me. :)
I am a part of the Blog Hop today hosted by Quiltmaker's
Quilty Pleasures blog
. There are always so many fun blocks in each volume. I am honored to be included with these designers. Make sure to stop by the drawing at the end of the post for your chance to
win
a copy of 100 Blocks Vol. 8 (on sale Nov. 19th).
Inside you will find my block, Waffle. Will you look at all those HSTs? That's 8 in each row - for a whopping 64 HSTs in this 12" block! Ain't she pretty though? I just love the grey frame. For some strange reason, the shape reminded me of the Eggo waffles my kids eat every morning...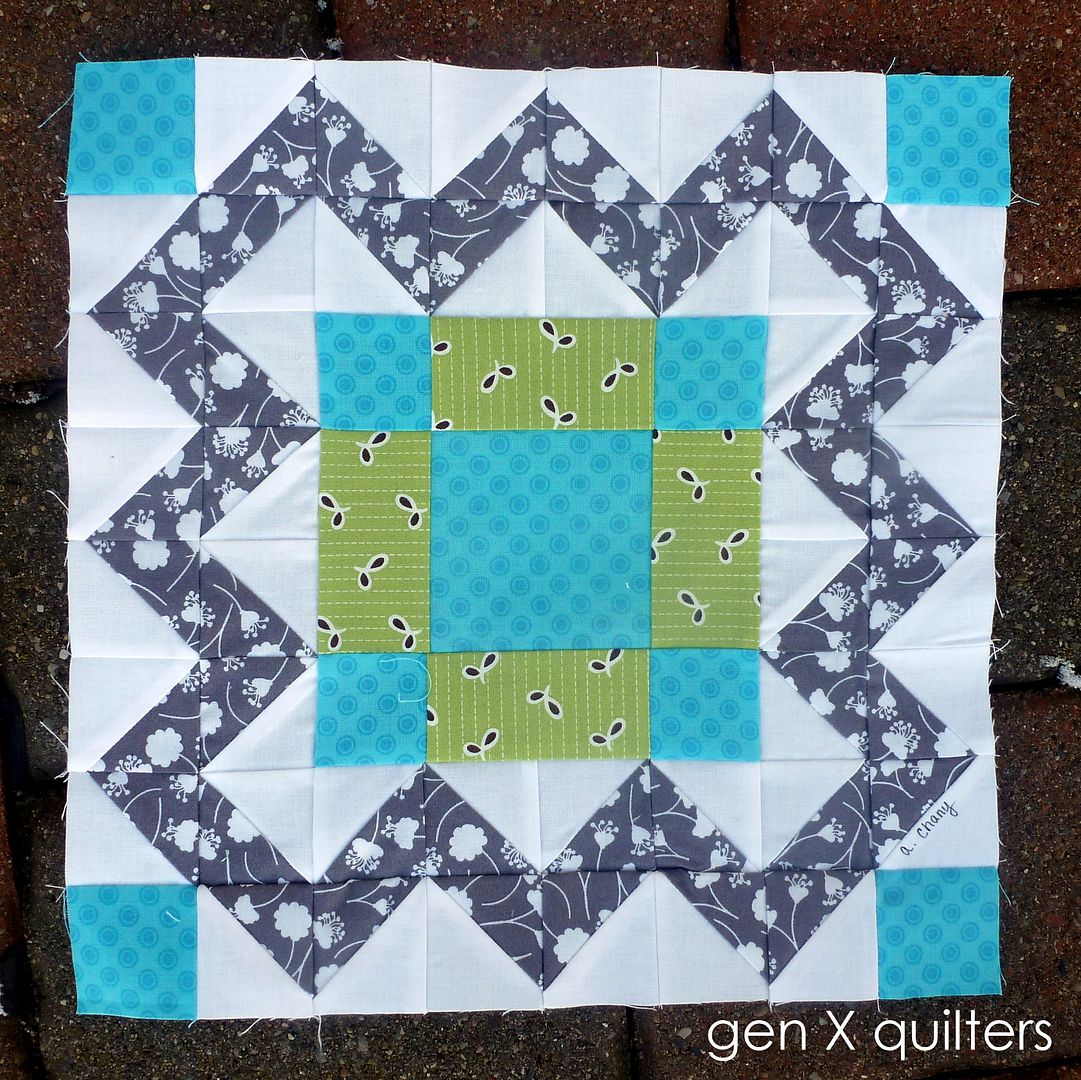 Here are a few color options using the Waffle block. I've had
inverting
blocks on my mind lately (due to the just announced Vice Versa BOM) and thought I'd try swapping the negative space on this block too. Soo many options!

a Rafflecopter giveaway
Pin It