Pin It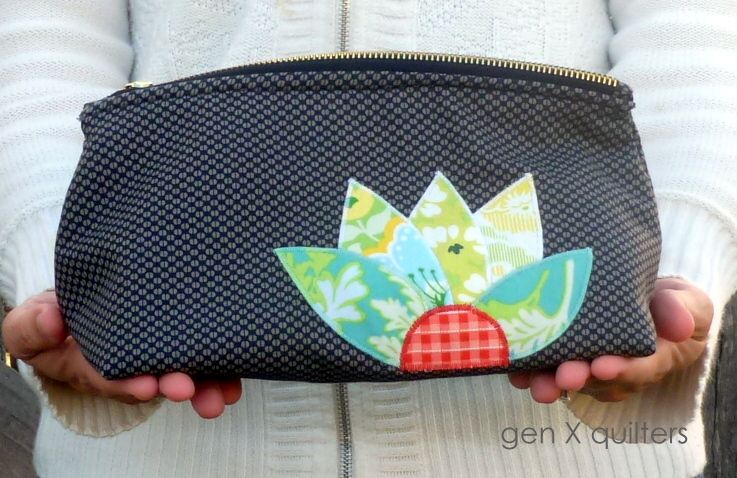 If you follow me on
Instagram
, you know that I have been distracted by my scraps lately. I've been sorting and sorting and sorting. The bins are overflowing - and something needs to be done about it. The abundance of scraps has me working on some scrappy patterns - probably ready early next year. But in the meantime, I get so distracted by old fabrics I've loved so much, a whim takes over, and next thing you know, I've made another something for me. heh heh heh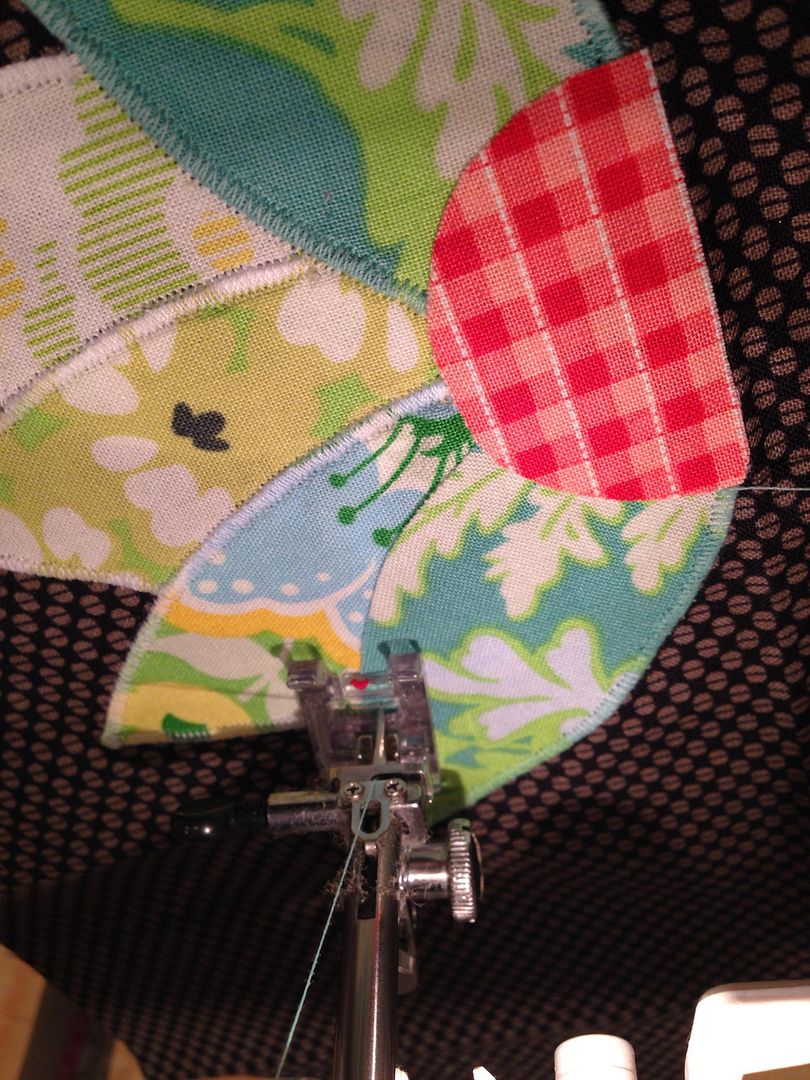 I really did need to replace the makeup pouch that got destroyed on my trip to Market in the spring. My foundation spilled all over it during my flight to Portland. So see? I made this out of necessity....
Nicey Jane scraps (Heather Bailey) in a little flower applique. Sometimes I forget how much I like doing applique. The background fabric is Denyse Schmidt's Florence.
Add a sexy gold zipper! I bought this one for 25 cents in the clearance bins at Joann's.
It's a fun triangular shape, which means it's super roomy. This pouch is about 6" high by 10" long.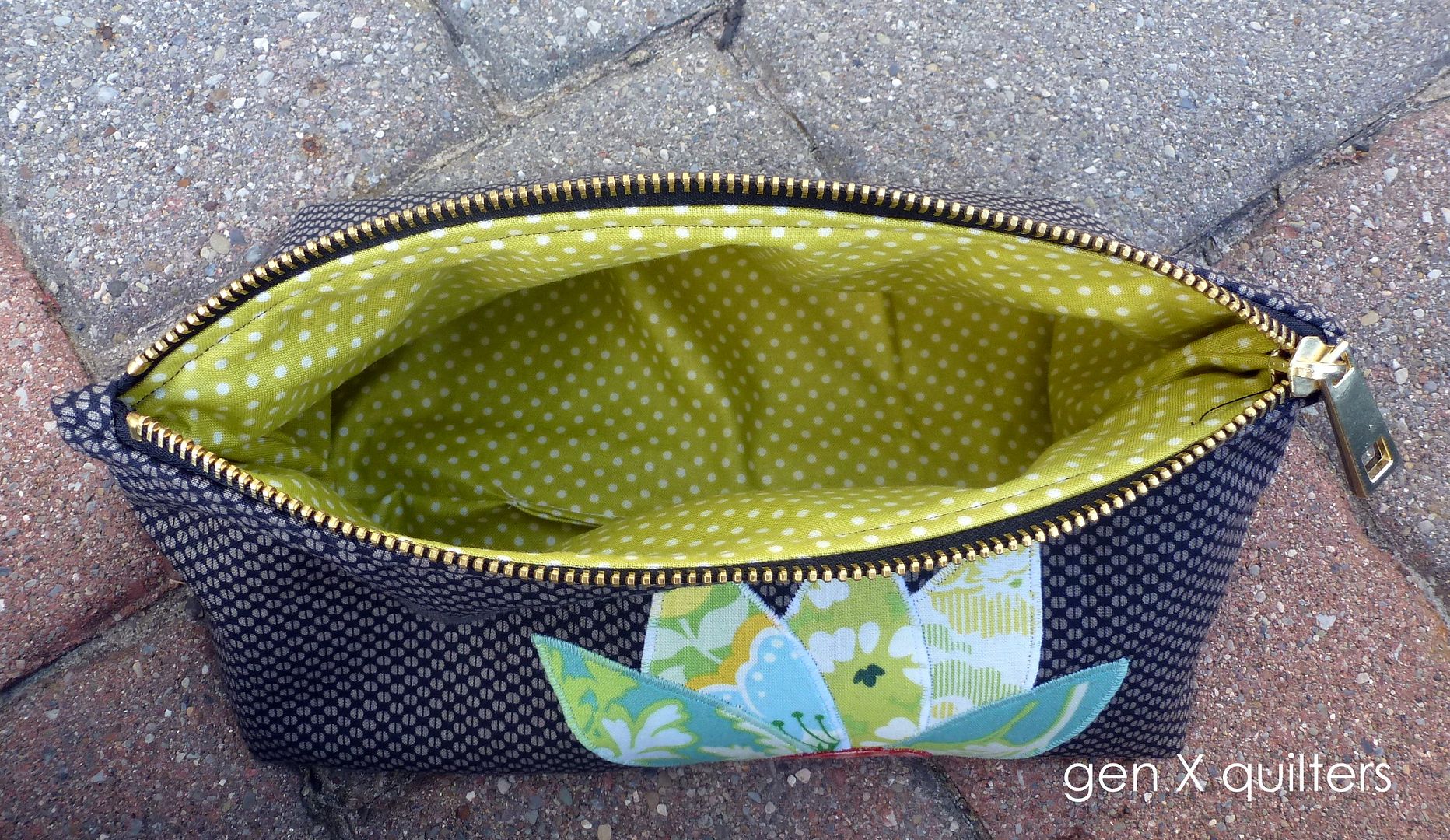 Now off to go fill it!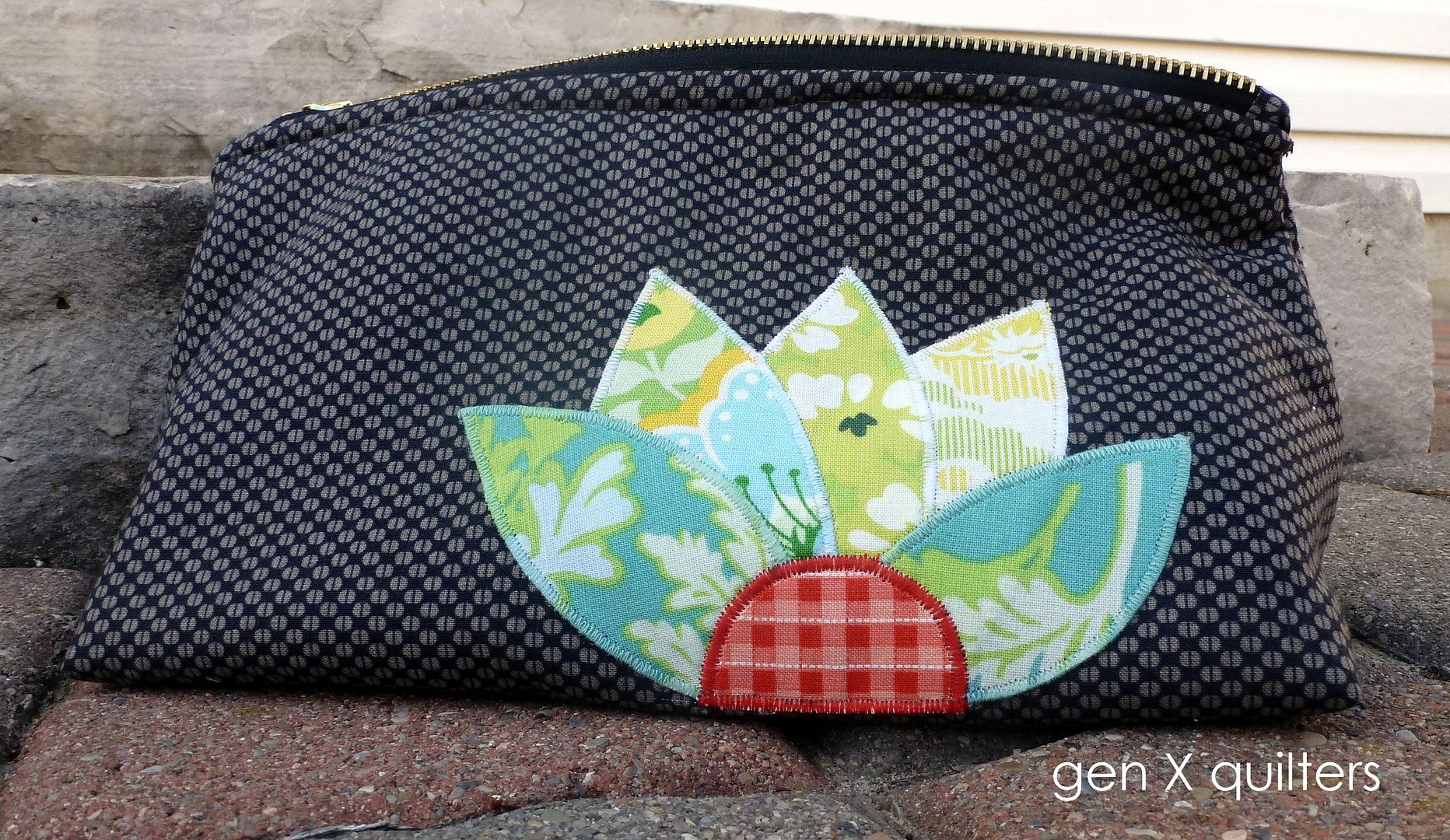 Pin It