Pin It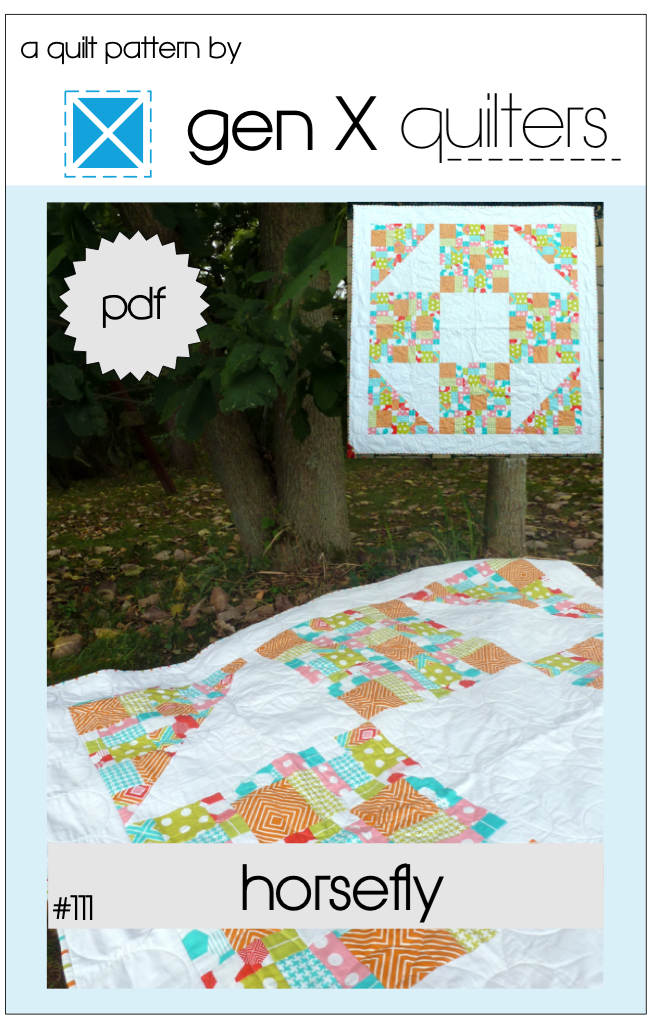 I am very excited to bring you another quilt pattern to enjoy! This is
Horsefly
.
Horsefly
originally appeared in the Spring issue of
Modern Quilts Unlimited
.
It began with the idea to make the classic Shoo-fly block into it's own oversized whole-quilt block.
Horsefly is the Shoo-fly quilt block on steroids, with the whole quilt finishing around 75" x 75". In my house, quilts need to be big - either to set a bed, host a picnic, or cover all the kiddos during movies and popcorn. Horsefly fits the bill.
To make this quilt feel playful, I used Patty Young's Textured Basics line. I think this quilt would look fantastic in many of the colorful palettes out right now. I can envision it in some Denyse Schmidt, Alison Glass and Bonnie & Camille prints. Just lovely!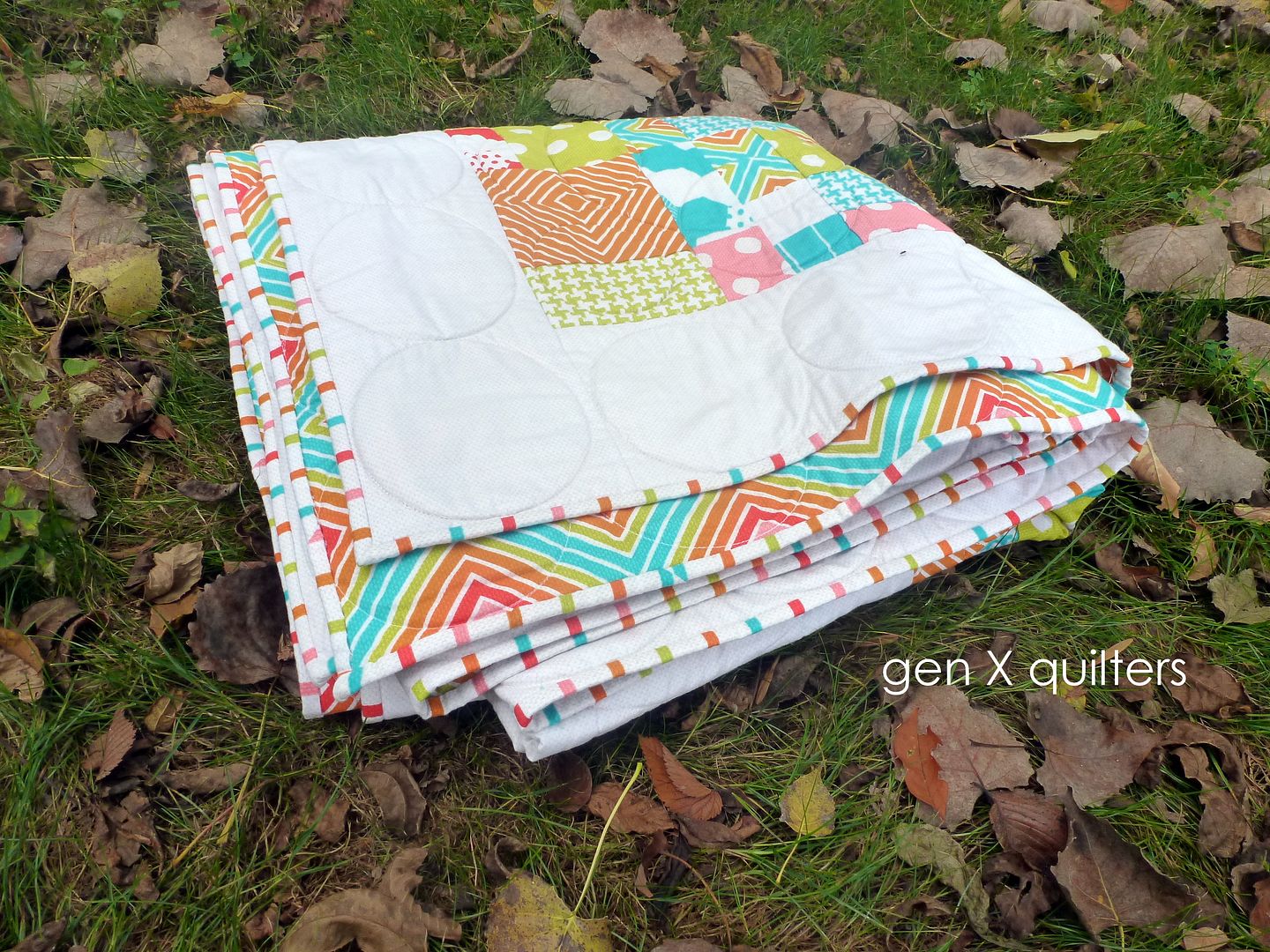 Gotta love a stripey binding...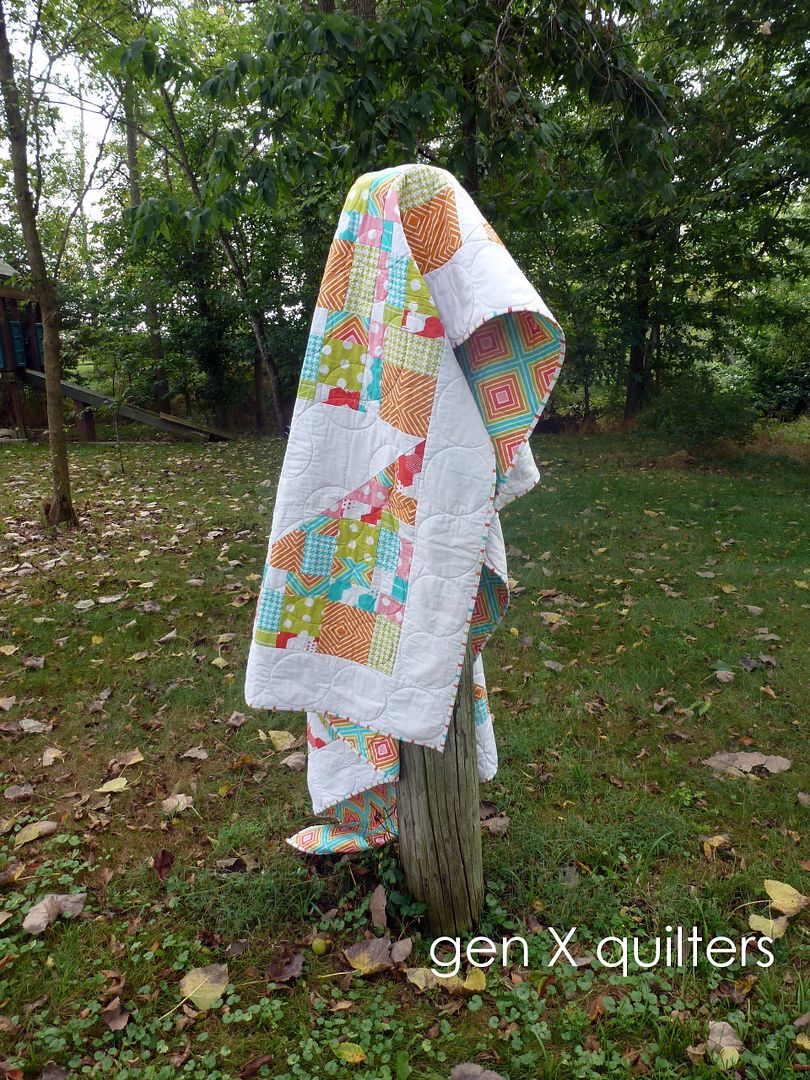 This quilt is easy to put together.... the pattern is based around off-centered 4-patch and 9-patch blocks that make up the mosaics of color. It makes a nice large sized confident beginner's quilt. Most of the blocks are strip pieced, which makes putting all those mosaics together a snap.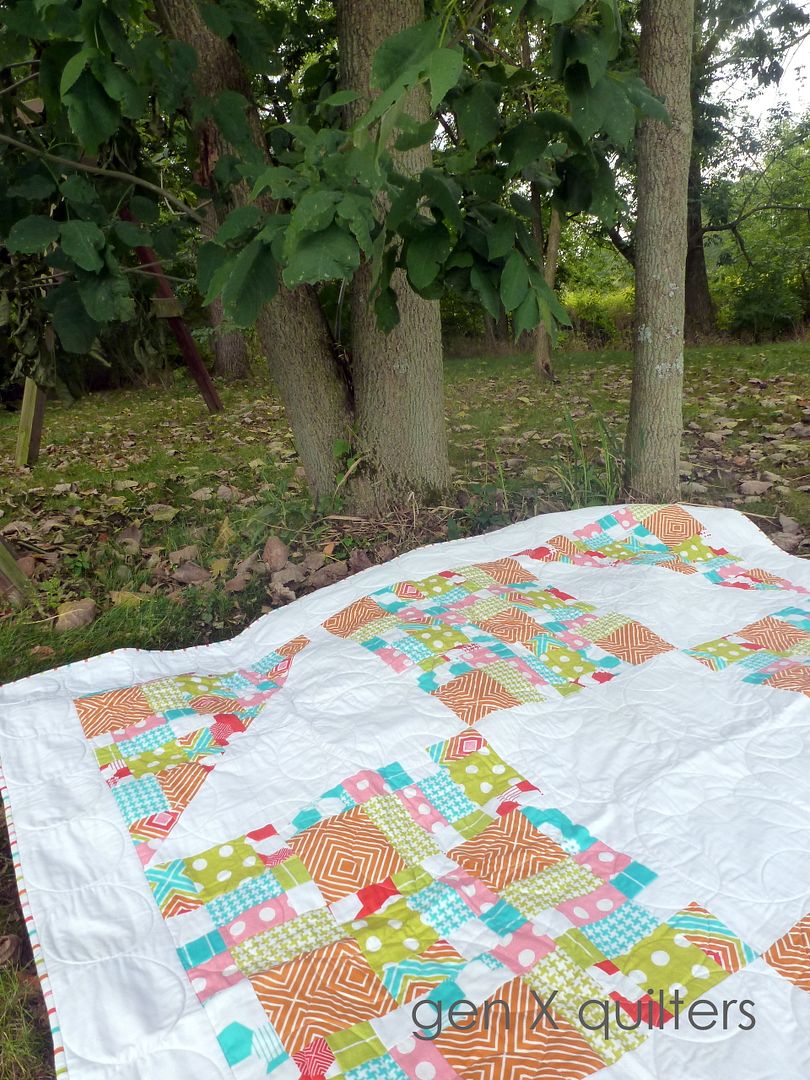 Includes all cutting and piecing instructions and diagrams to make the quilt

Finished size 74 1/2" x 74 1/2"

Unfinished block size 7 1/2"

Easy strip piecing technique to create 4- and 9-patch blocks

Requires 1/4, 3/8, and 1/2 yards of various prints
Enjoy! If you have any questions, please do not hesitate to ask! {annemarie@genxquilters.com}
Pin It