Pin It
Lately it seems as though I am always sewing for a deadline. My sewing time in general is short due to the kiddos, so with deadlines and life, that has left little time to sew for me.
Finally... a breather! And what sweet therapy it is.....
It began with this little block. One I call Scrappy but Classy. It's like a party with the colorful nine-patch, but all business with the bowtie. :) Maybe I'm the only one who cracks myself up. Anyhow, this little beaut was returned to me as a reject from my submissions to Quiltmaker's 100 Blocks mag (here's
the one
that is in).
I have to say, I'm SO glad this block came back to me. It was hard to part with the little Echo that I had - I only had a charm pack. And these colors are just perfect for autumn.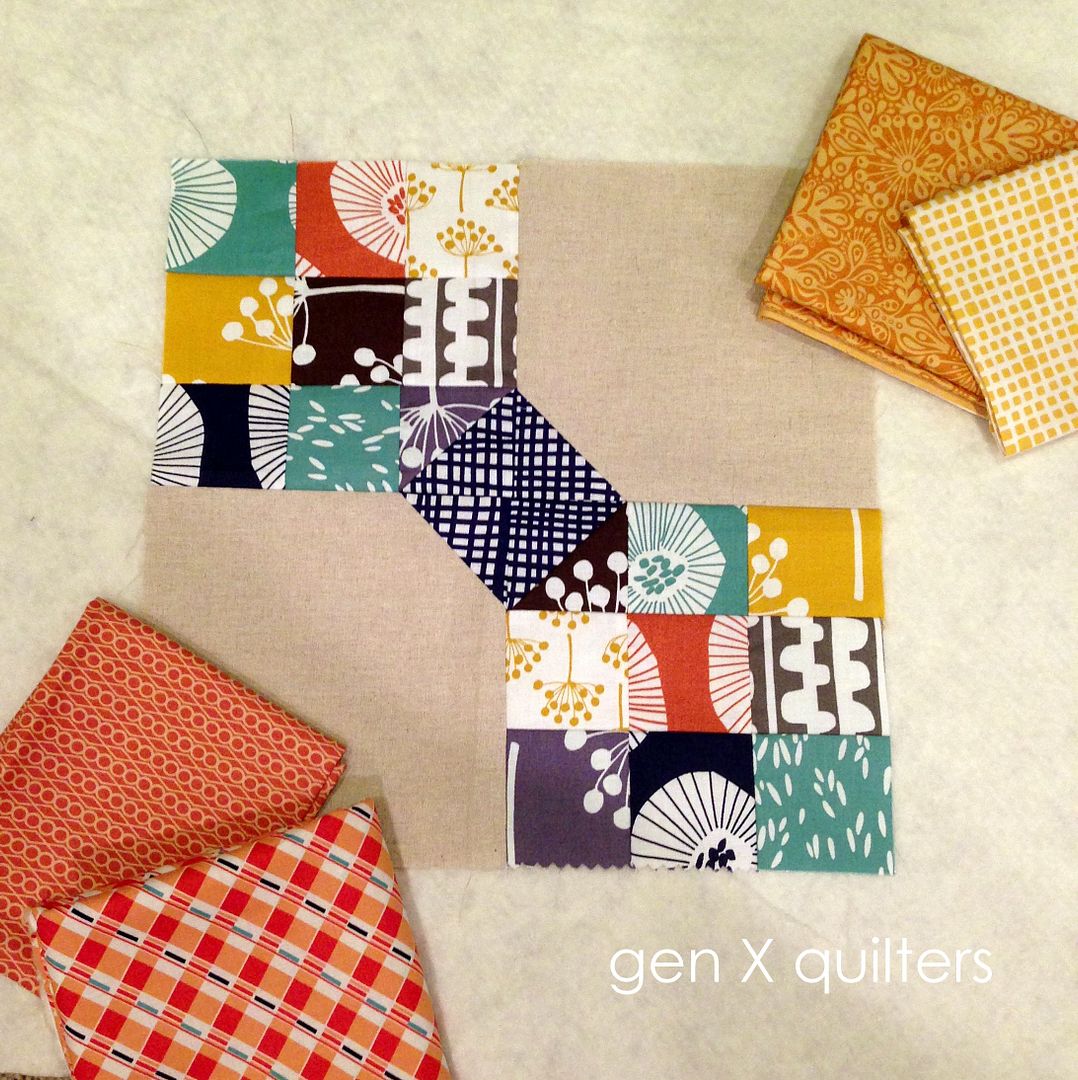 I auditioned orange v. gold on
Instagram
. I ended up going orange - it's my new favorite color. And plus in the season when everything is pumpkin, I couldn't resist.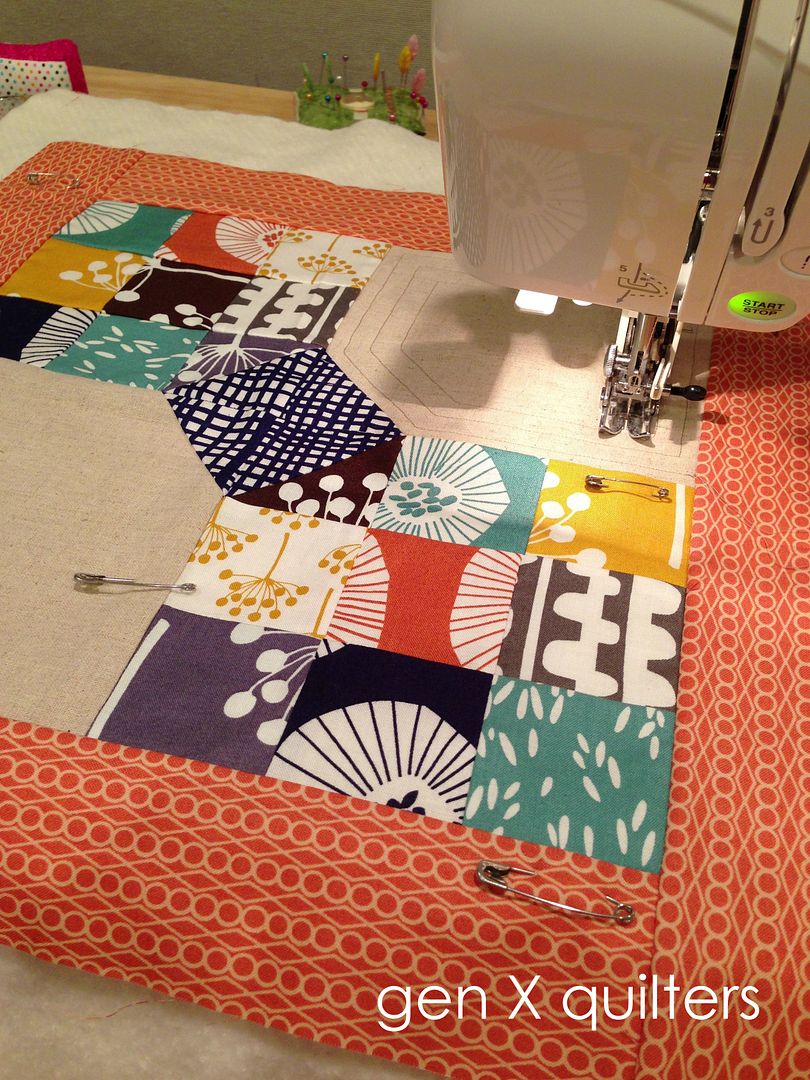 A little echo quilting for Echo....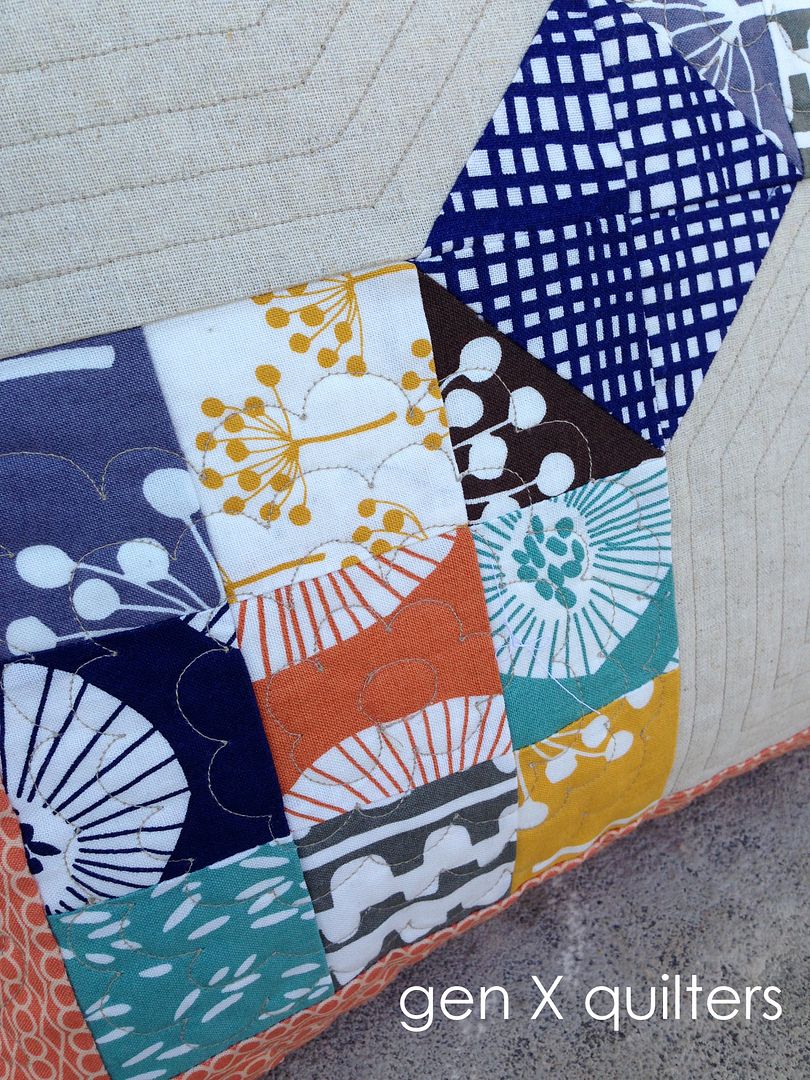 And easy as pie, she's a pillow. Have you made pillows with an envelope back? Holy smokes! So easy. And it fits like a glove. I think I'm making this my preferred method of closure for pillows.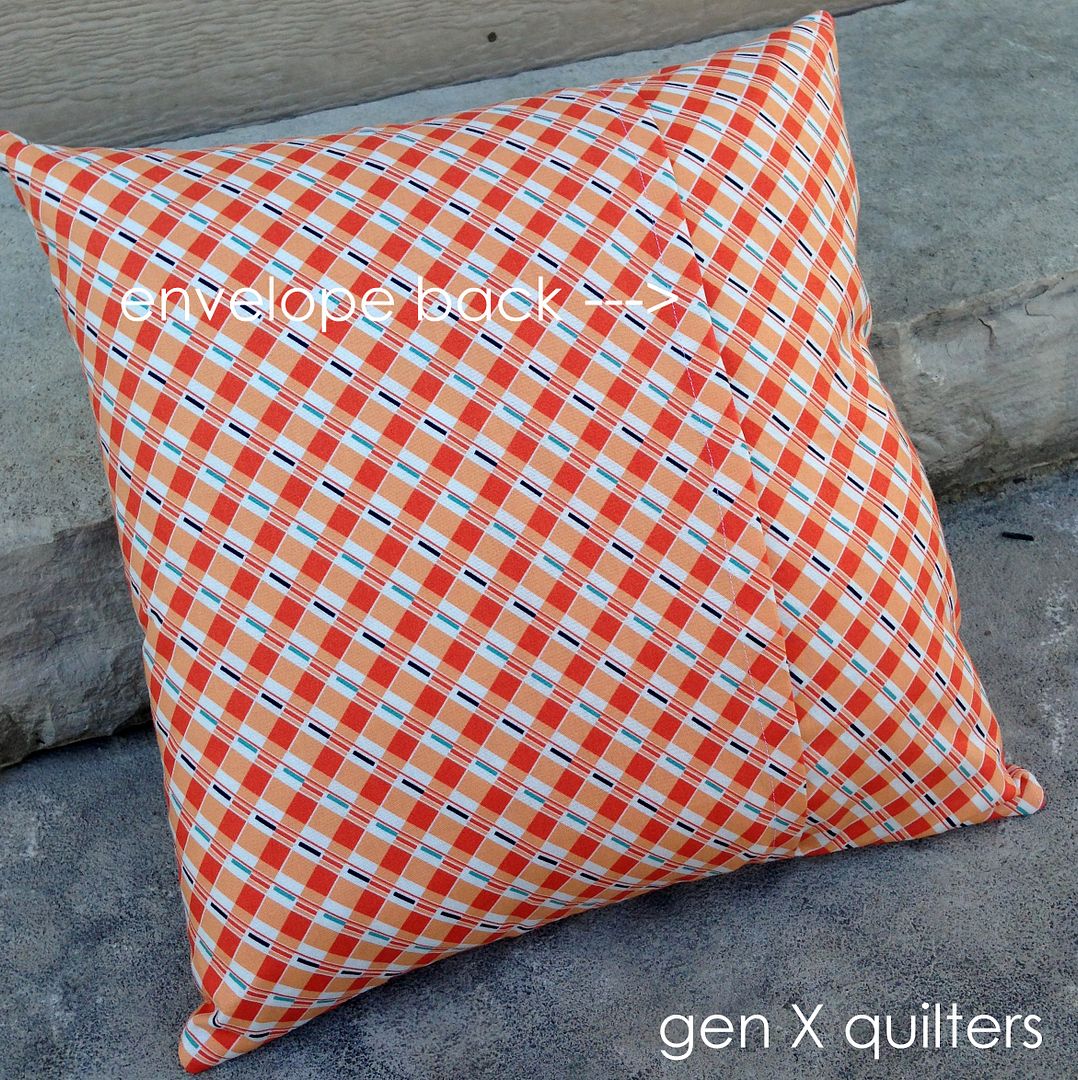 One for my newly painted family room. Feels so good to make something for me!
Pillow Stats.
Name: Scrappy but Classy
Size: 16" x 16"
Design: 2 nine-patches within a bow-tie block
Fabric: Echo by Lotta Jansdotter, Essex Linen, Hello Pilgrim Jewel by Lizzy House border, pillow back DS Blossom Reel
Piecing: Me
Quilting: Me
Pin It