Pin It
Remember my
happy mail day
? I've been contemplating it's fate....
....and what I really want is an orange peel quilt.
I blame it on this quilt from Denyse Schmidt's
Modern Quilts, Traditional Inspiration
. Only I don't have the patience for all those triangles and bias piping strips.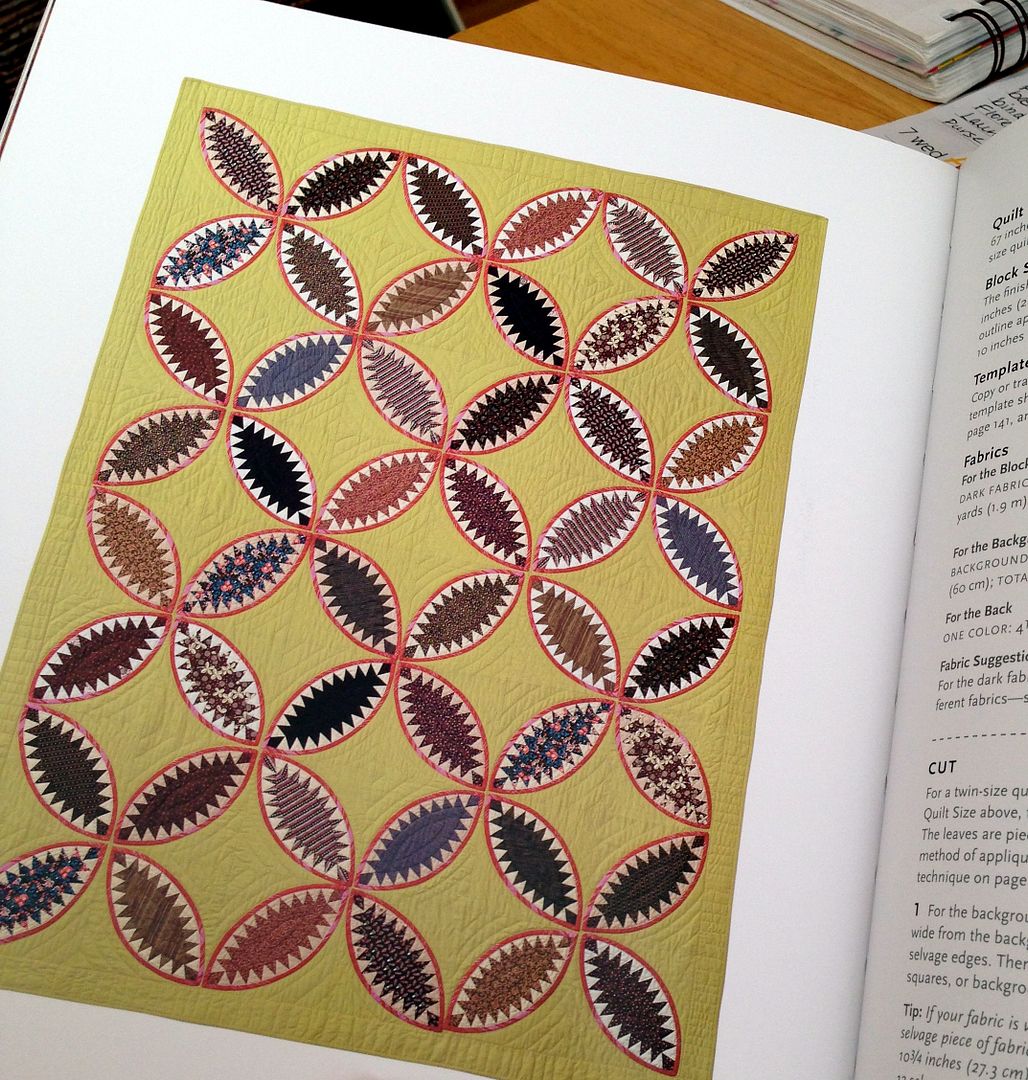 I decided this quilt will be the second quilt I make for my bed. An oversized queen. Well, almost king. And since it's for me, I pulled out every single DS fabric I've been
hoarding
and put together a stack, mainly of Florence, but also of my other favorite coordinating DS prints.
I started sketching and thinking. It's totally unlike me to do a lot of research... I usually jump right in and start cutting. But this time I wanted to study the different ways to achieve the orange peel. I'm usually a shortcut taker. Don't mind cheating a bit to get the look, per say. But in all my reading, I realized what I wanted for this quilt, was to have a quilt that was entirely pieced. No applique. No shortcuts.
The design became an orange peel quilt with 49 orange peel blocks in 3 different sizes. Each block has 4 "leaves". Each leave has 2 curves. All the pieces are cut with templates.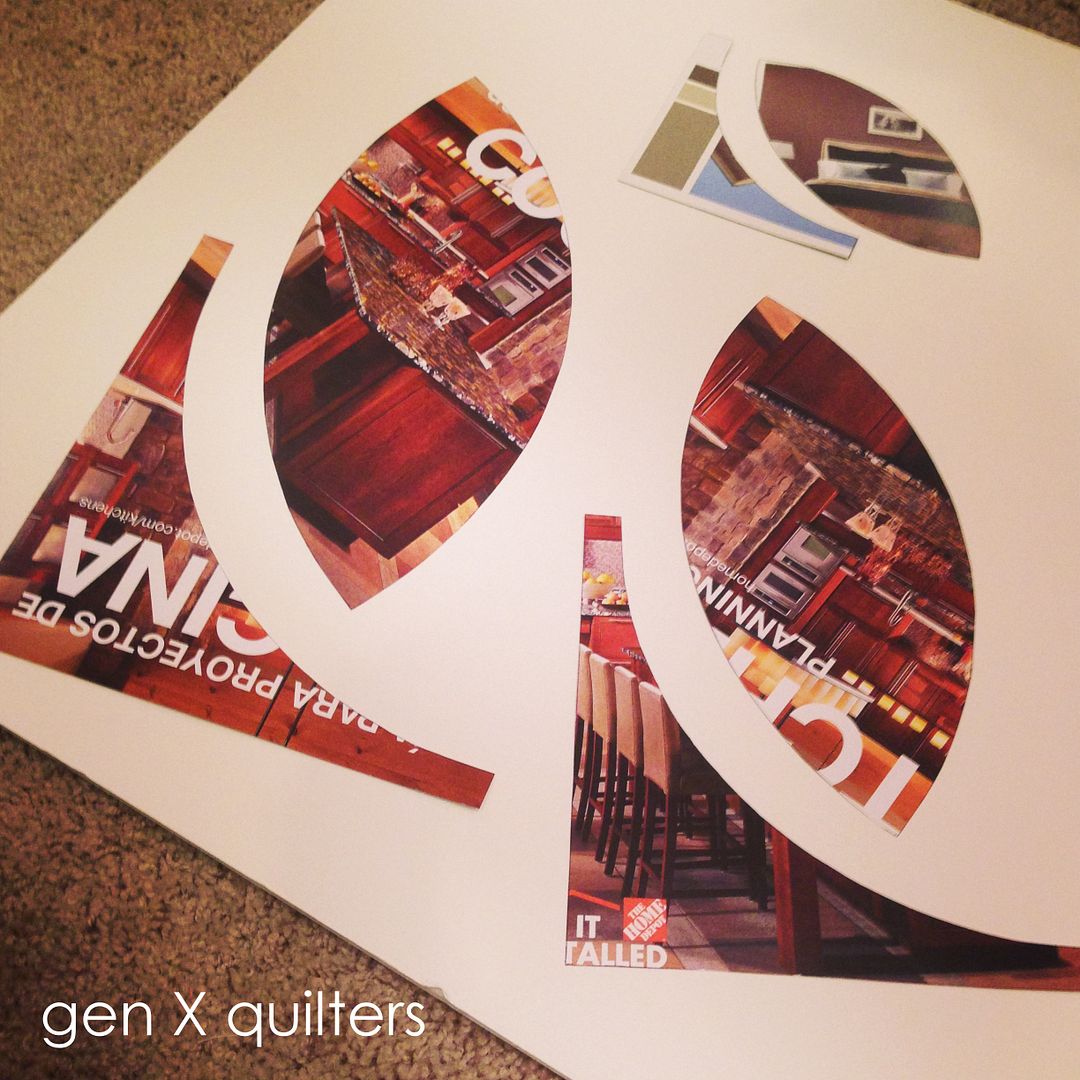 I feel like I have just sentenced myself to an eternity of orange peels. Out of Control Orange Peels. Perhaps this quilt will be one of my legacies? Maybe I'll finally figure out how to sew a curve? I surely hope I love it in the end, because I have a feeling there will be many a curse word in between here and the finish.
So cheer me on, friends. I'm going to need it! Block 1 of 49 isn't quite as flat in the middle as I'd like it to be. Any advice for me?
Pin It