Pin It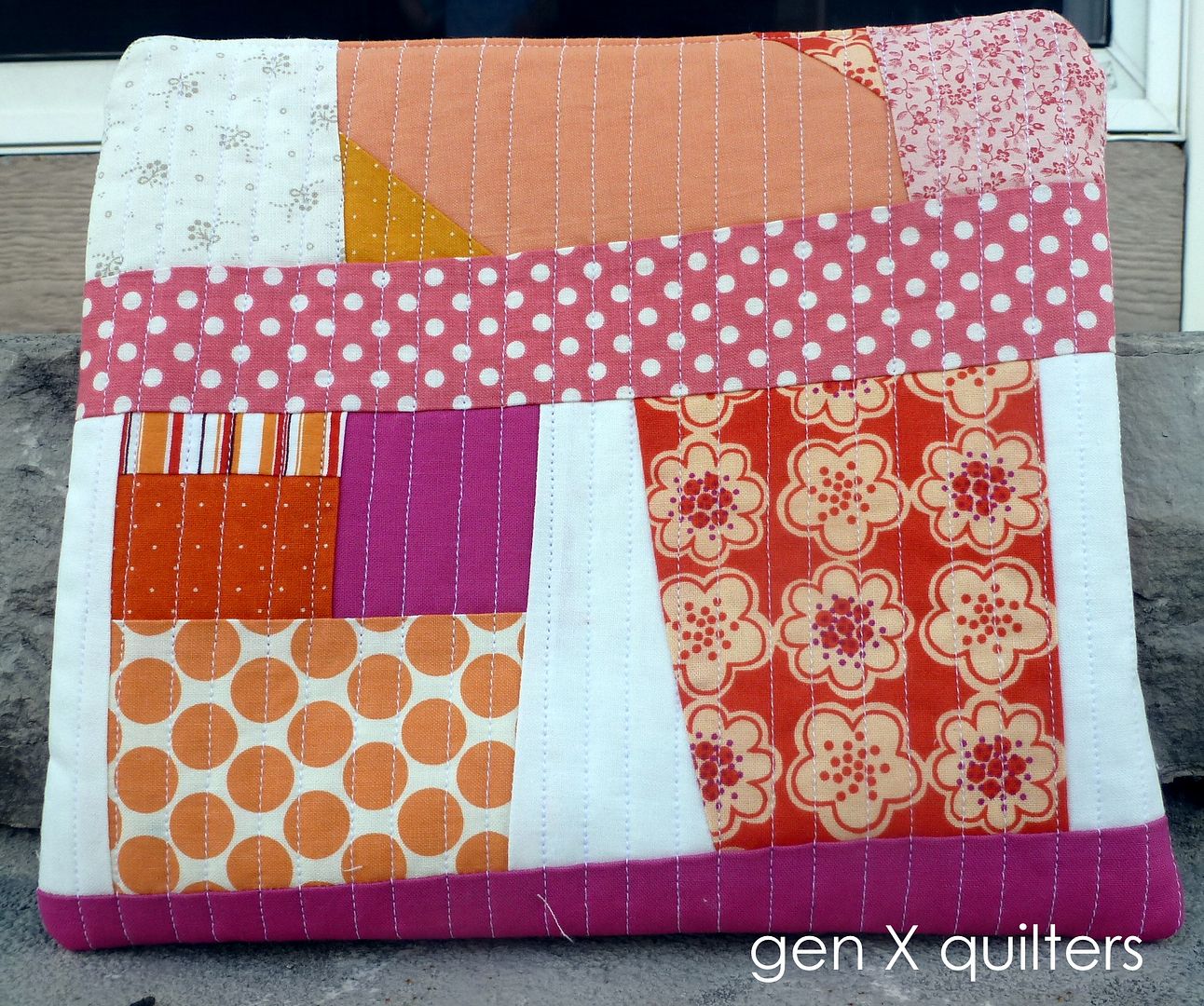 I needed to whip up a quick gift for a friend in Japan. Her husband was visiting here, and I wanted to send a little something back with him for his wife. Remember those orphaned blocks? We all have some! This one had been hanging on my design wall for over 2 years. I made this block in an "Improv Curved Piecing" class at the Sewing Summit in 2011.
It became a perfect pouch to hold a journal. The colors are very summery... I just love
Erin McMorris
and even though I didn't use her
Bikes print from Weekends
, I couldn't help but include this little "made by" label with the bike on it.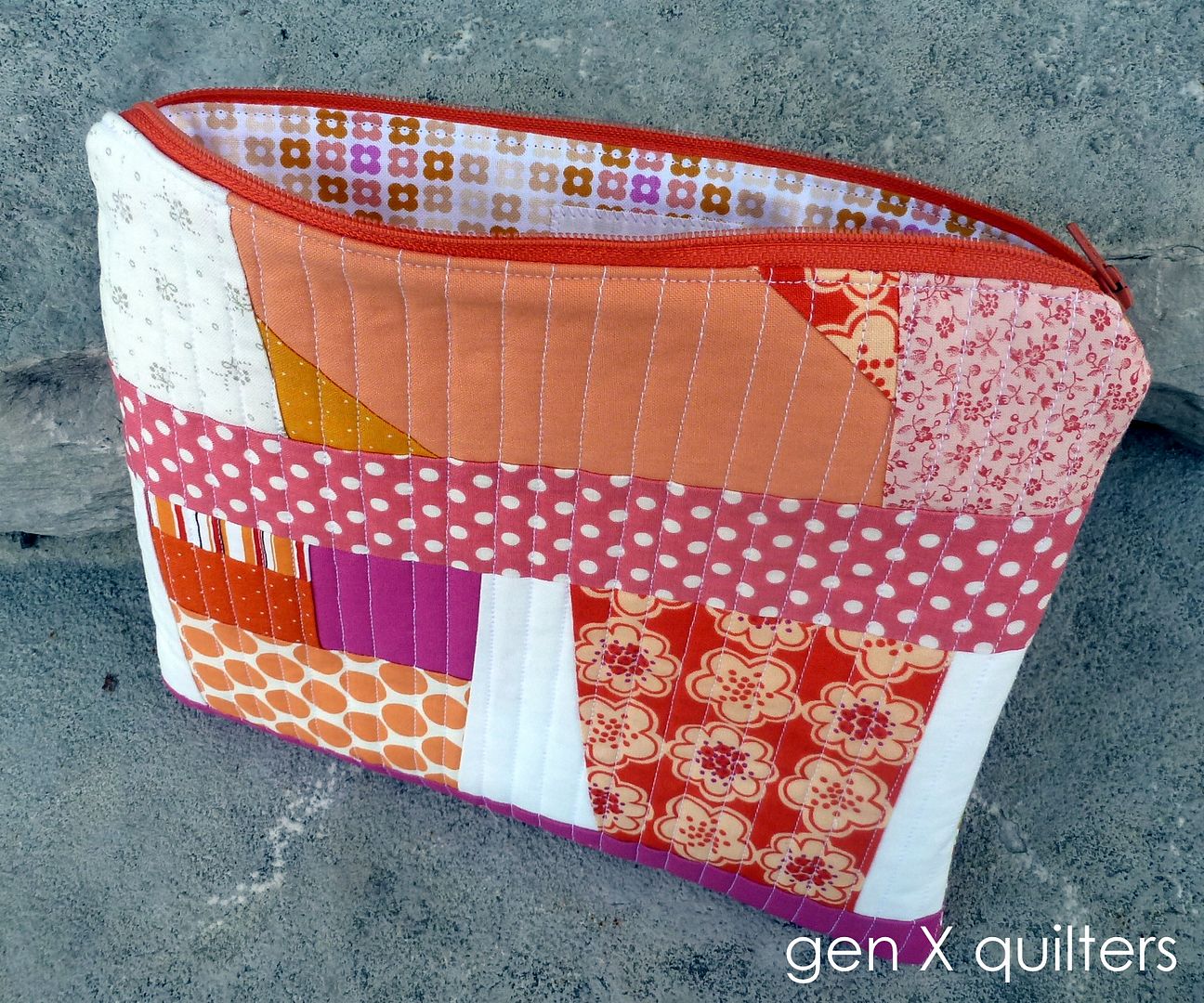 I owe you a winner from
Bloomerie Fabrics' GiveAway
last week. The winner is.... Cornelia Pramendorfer! Congratulations! Her comment was #79 of 838 entries. Thank you all for participating!
Pin It