Pin It
Those of you who follow me on Instagram saw that yesterday I was in a perpetual state of boring white. I made a trip to Joann's for Kona White, then spent the bulk of the day cutting it. Boring! So of course, the mind does wander....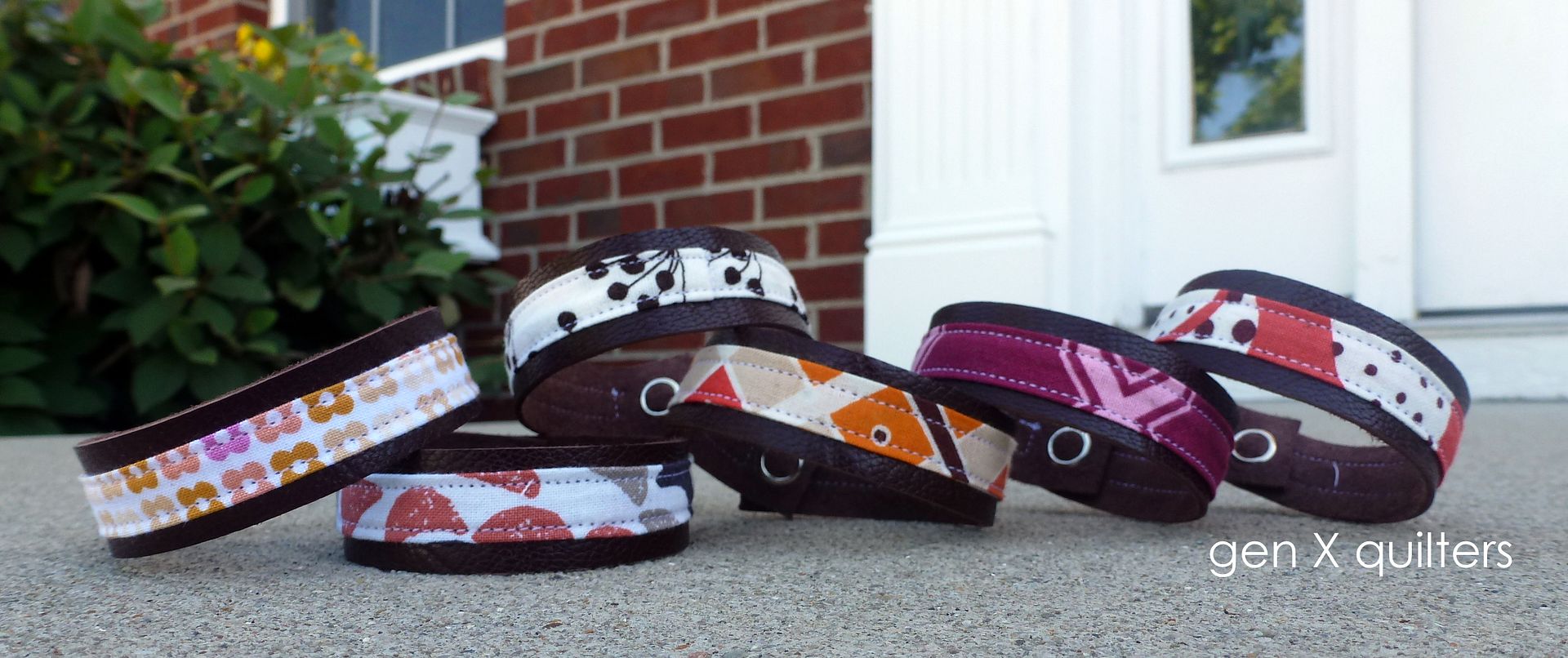 This was the idea concocted during that sea of white.... Leather Wrap Bracelets with fabric accents! Aren't they cute?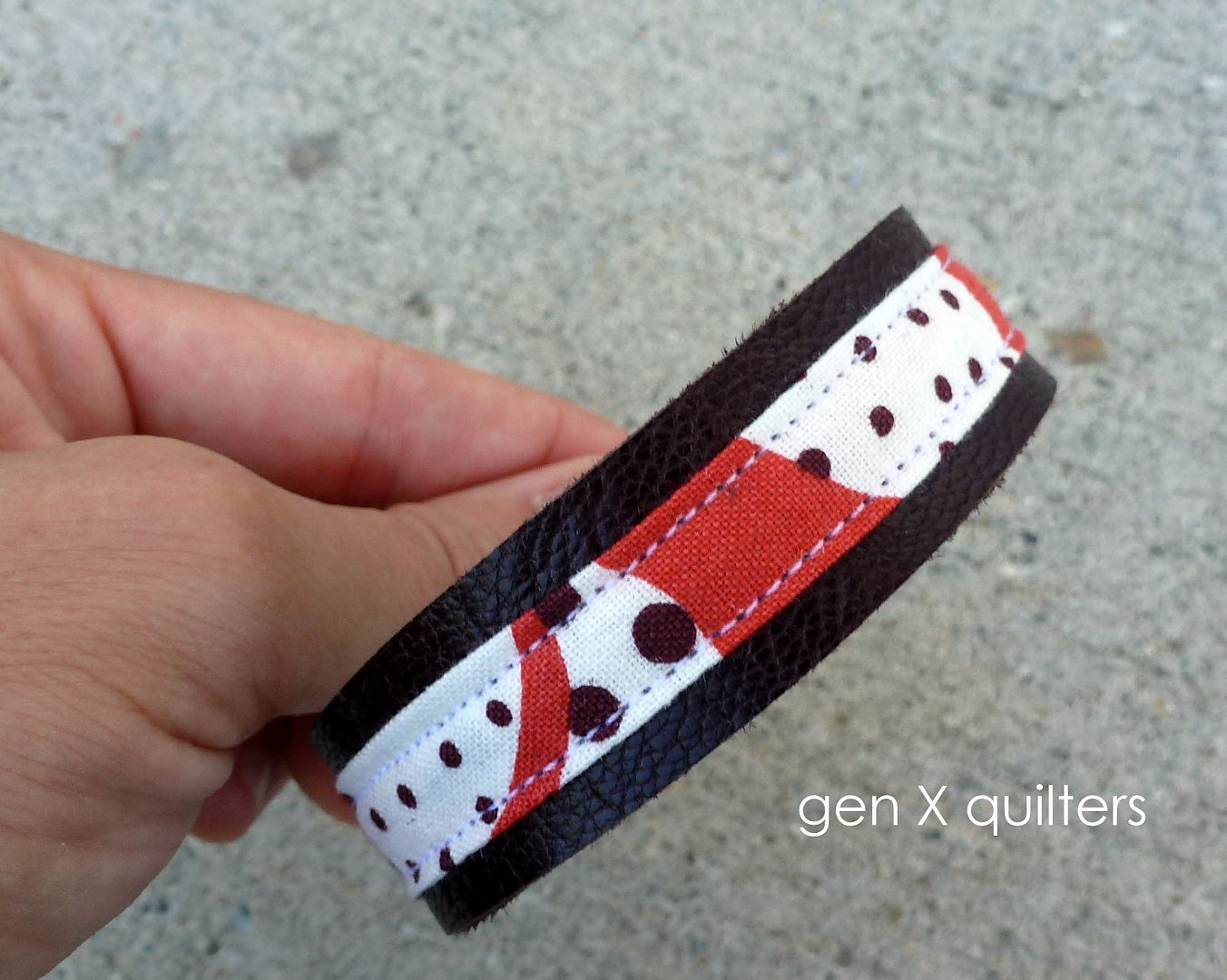 I had a lot of
leather leftover from this project
, and didn't really think I'd find a use for it anytime soon. But I only needed the tiniest bit for this bracelet.
I added a super small fabric accent piece, sewed it around the band and finished it off with a snap. Super easy project. I also love that the leather has a super soft feel against your skin - it's suede like. Actually, since this is real leather, it probably
is
suede.
Oops.... I made 6!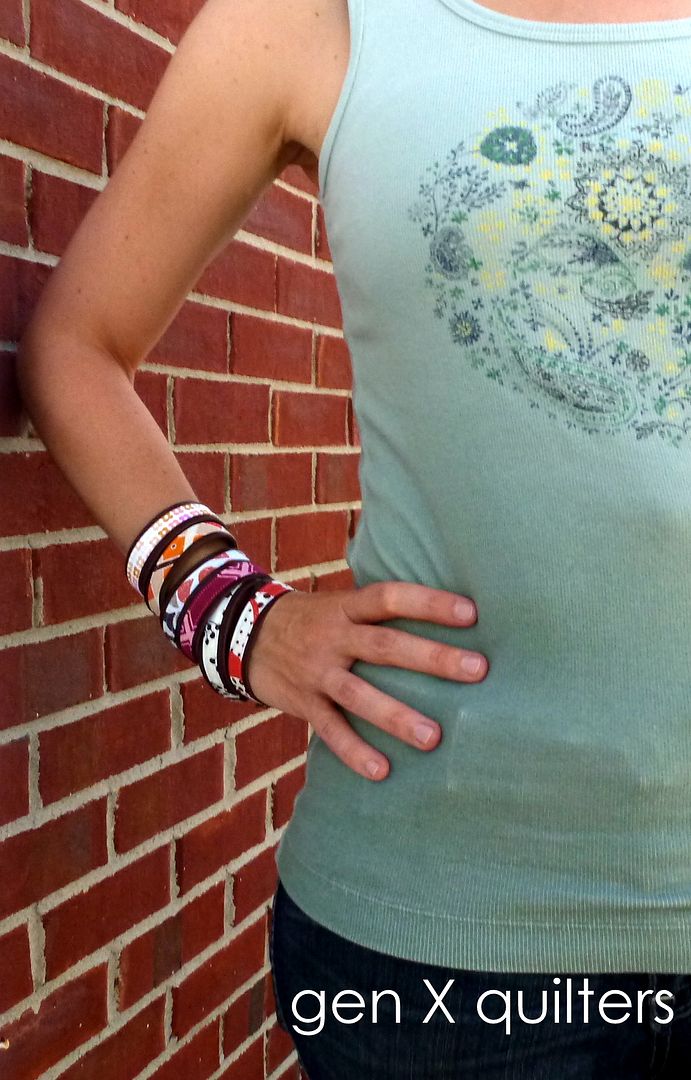 I'm toying with posting a tutorial for these.... tell me if you'd like to see one!
Pin It