Pin It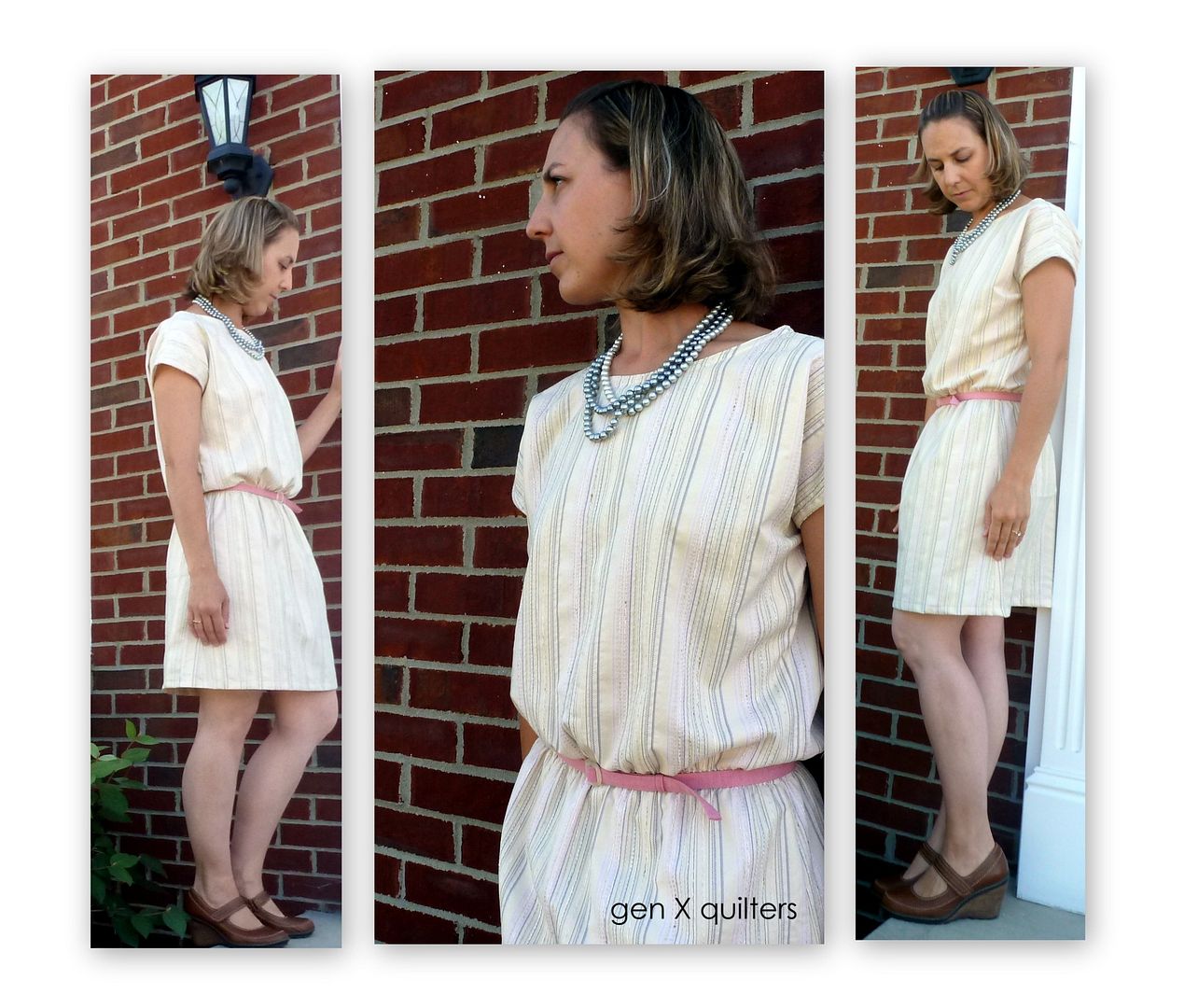 My first dress. Ever. Do you believe it? I cannot. I actually did it! I'm not sure why it has taken me this long to sew my first dress. Maybe if I had little girls I would be seasoned at garment sewing by now. But with my 3 boys, I've never made it past embellished t-shirts.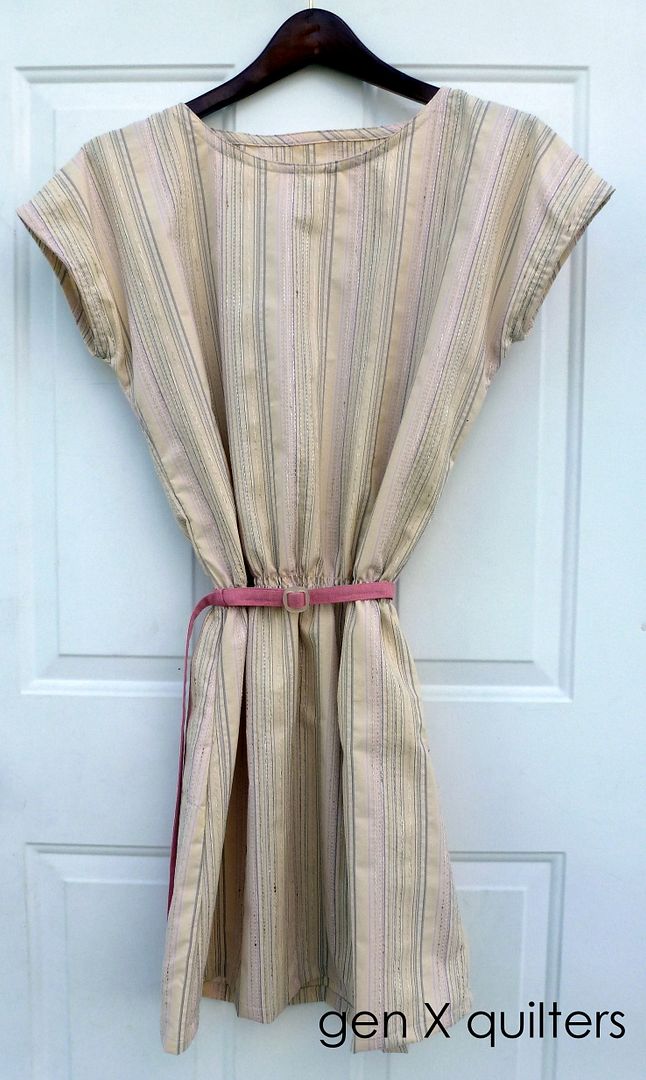 Enter
The Staple Dress
.
April Rhodes
is the daughter half of the mother-daughter team that runs my LQS,
Sew to Speak
. She has made quite a stir around the web with her pattern debut,
The Staple Dress
. And when we reconnected at Market, I decided I definitely needed to make her pattern. But I don't sew clothes?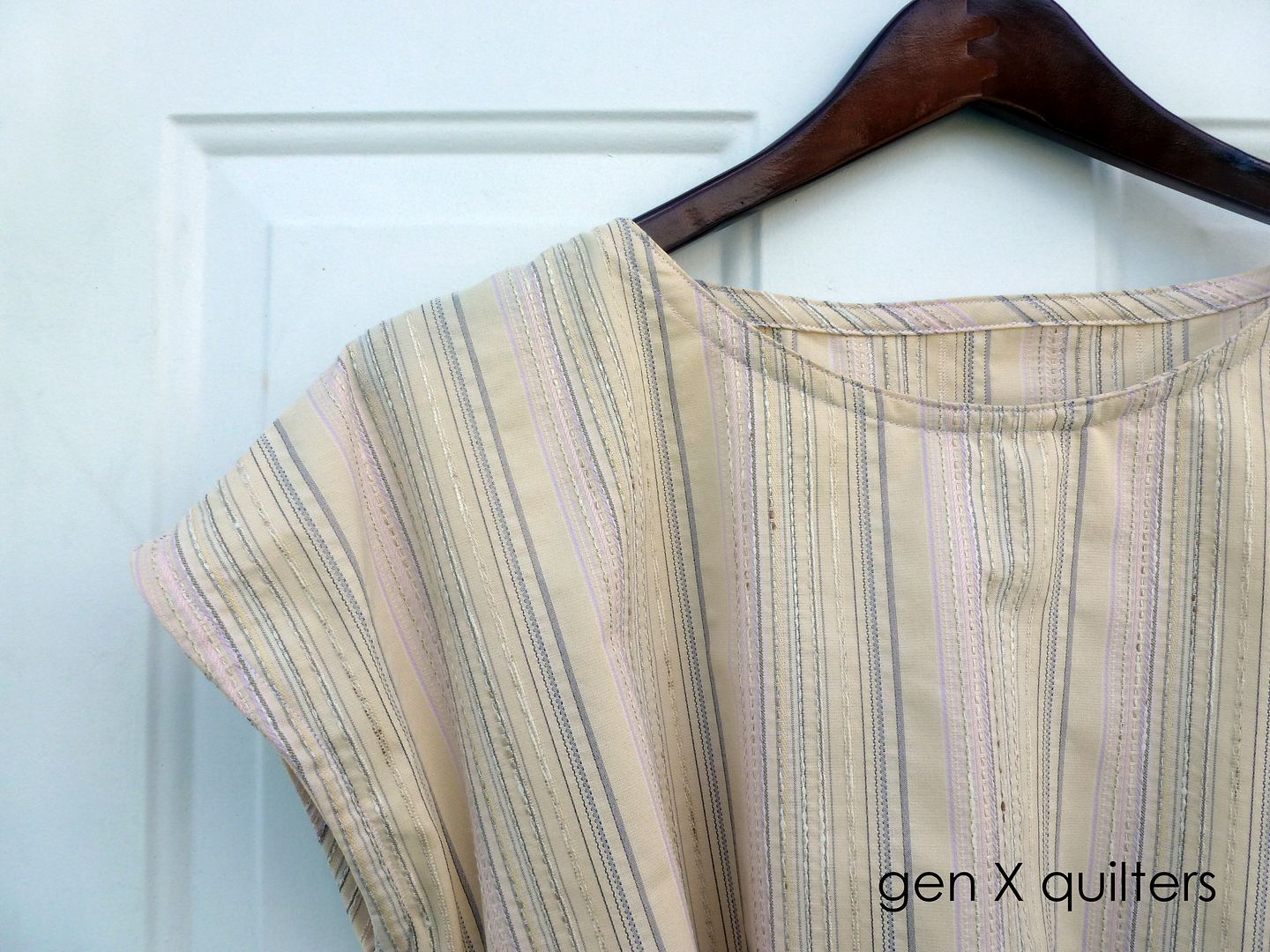 The Staple Dress
was a great pattern to start with. It's supposed to be for newbies like me, so between that and supporting a local and friend, it was meant to be. I selected a fabric I bought years ago at
Mood Fabrics NYC
. It's a cotton blend that has a great woven texture.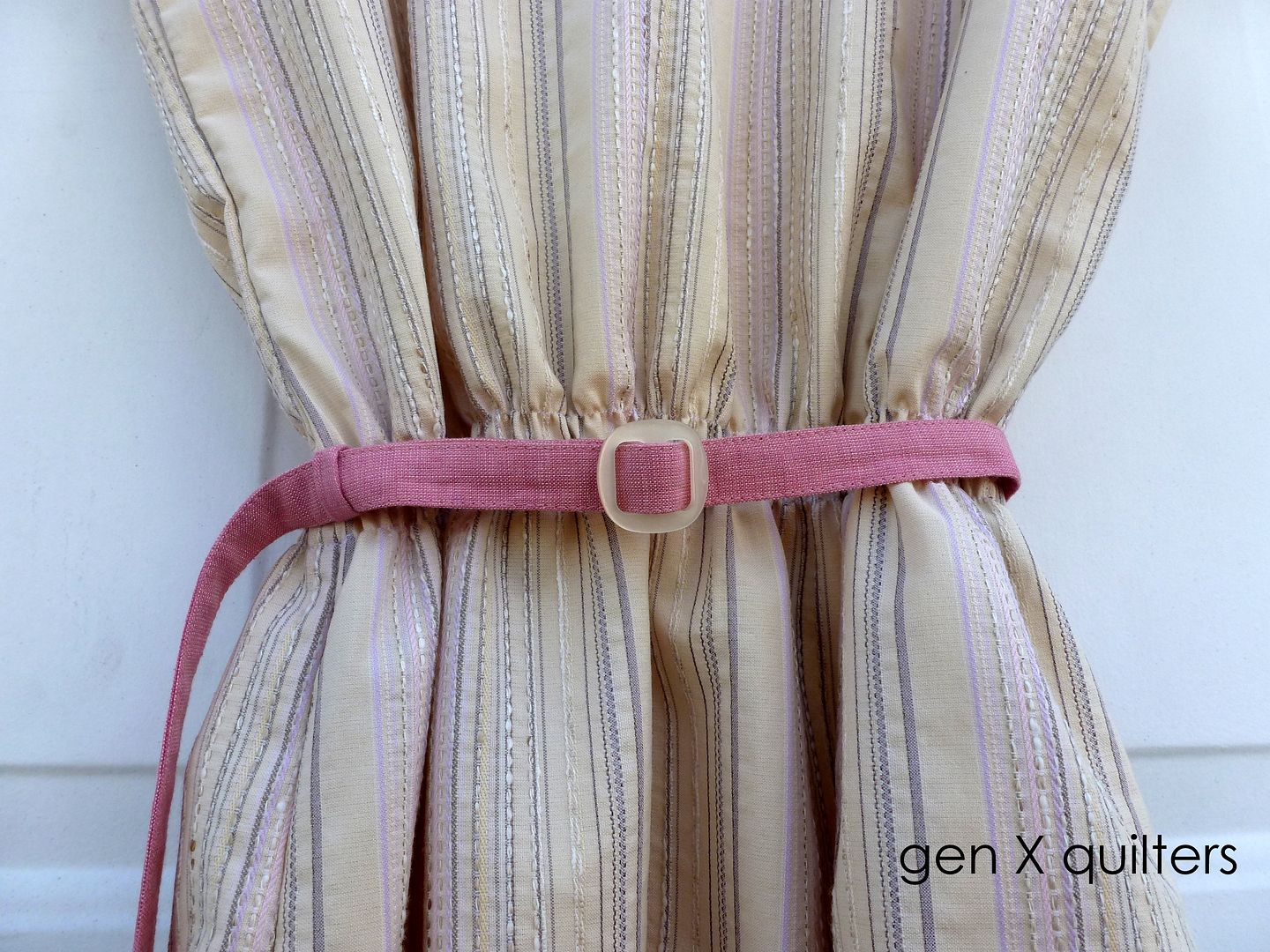 I can tell I have MUCH to learn about sewing for myself. Getting the right fit will take a bit of education. Like many I suspect, I am a different size on top than I am on the bottom. So learning to get both portions of a dress to fit correctly will be a learning process. Luckily,
The Staple Dress
is meant to be forgiving for the beginner. It's a loose fitting and comfortable dress. So overall, I think I ended up ok. The top half is a bit loose, so I think I will go down one size next time. And I'd add a few inches at the bottom so it hit below the knee.
I think I may try making another - but this time tweaking it a little more to my body type, now that I know how this one drapes. Craziness - but it's so exciting to try something new!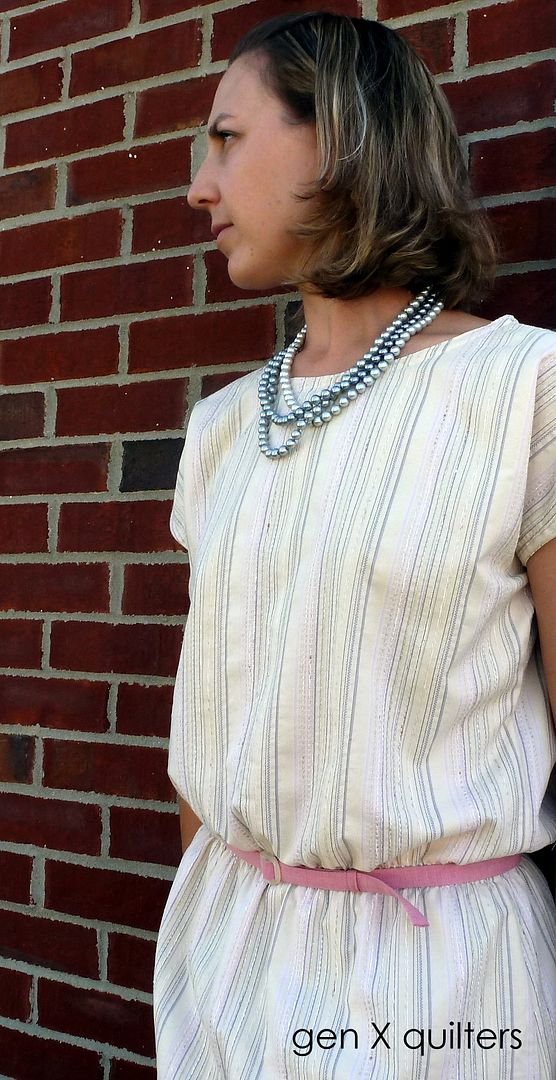 Photography by my 6 year old. Modeling done by Me - trying to be *mysterious* or *aloof?* while my kids are bebopping all over my front porch and the roofers next door are watching. It was a fun photo shoot :)
Pin It