Pin It
Well, I'm back! Still recovering from what was an extremely intense weekend. Fast and furious, fabric and friends. I'll show you in pictures a summary of my trip, but I have found out that I am horrible at documenting Market. There were so many people that I talked to and booths that I saw with wonderful things that I have no record of. No matter!
I'm so glad to have gotten a chance to mix and mingle with some of the most creative people in this industry. Here's part of my adventure (heavy photo post ahead):
Portland Fabric Shopping:
Bolt Fabric Boutique
. Always fun to hit up the local shops, right?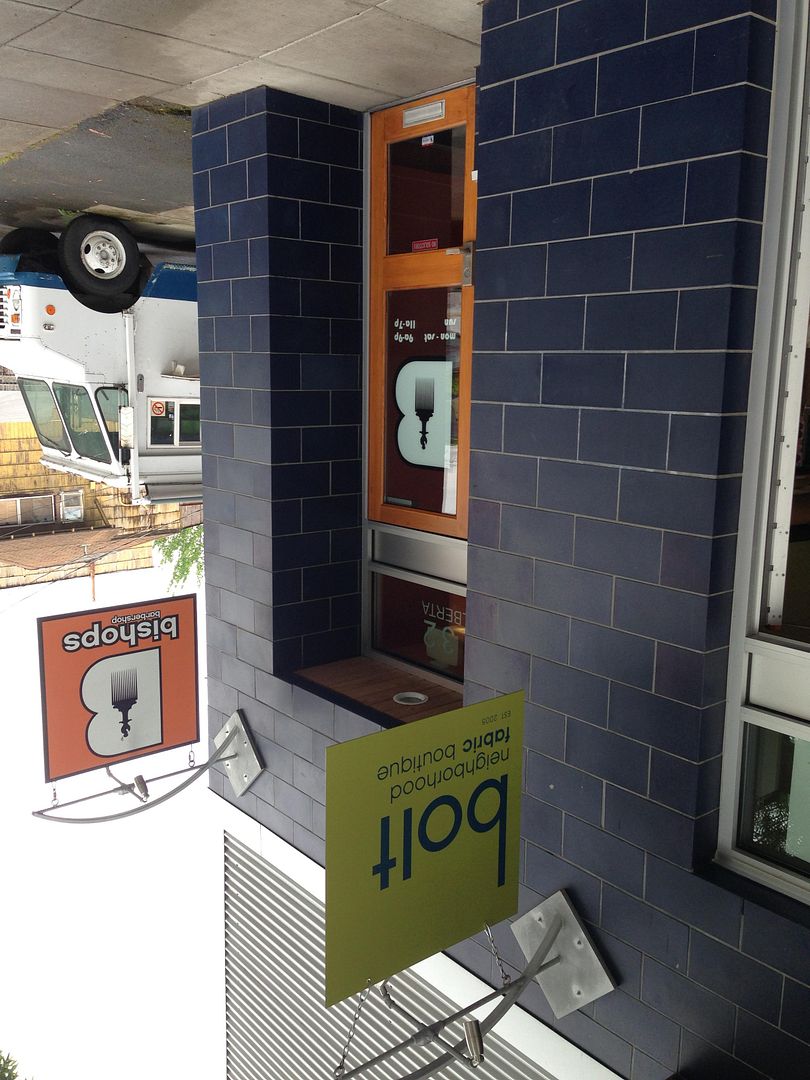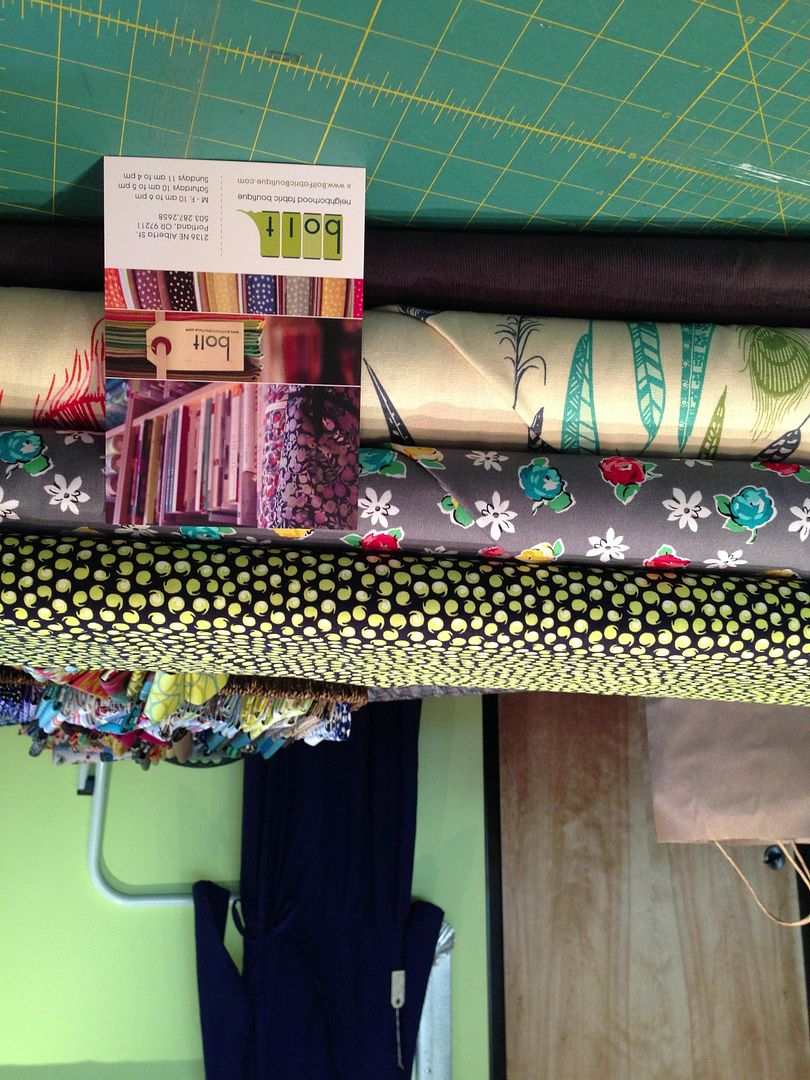 Fabric Depot:
At Bolt,
Elizabeth
and I ran into other shoppers from Market who were heading to the next stop on our shop tour. Thank you so much to Susan of
Quilt Asylum
in McKinney, TX for the ride! Quilters are so generous.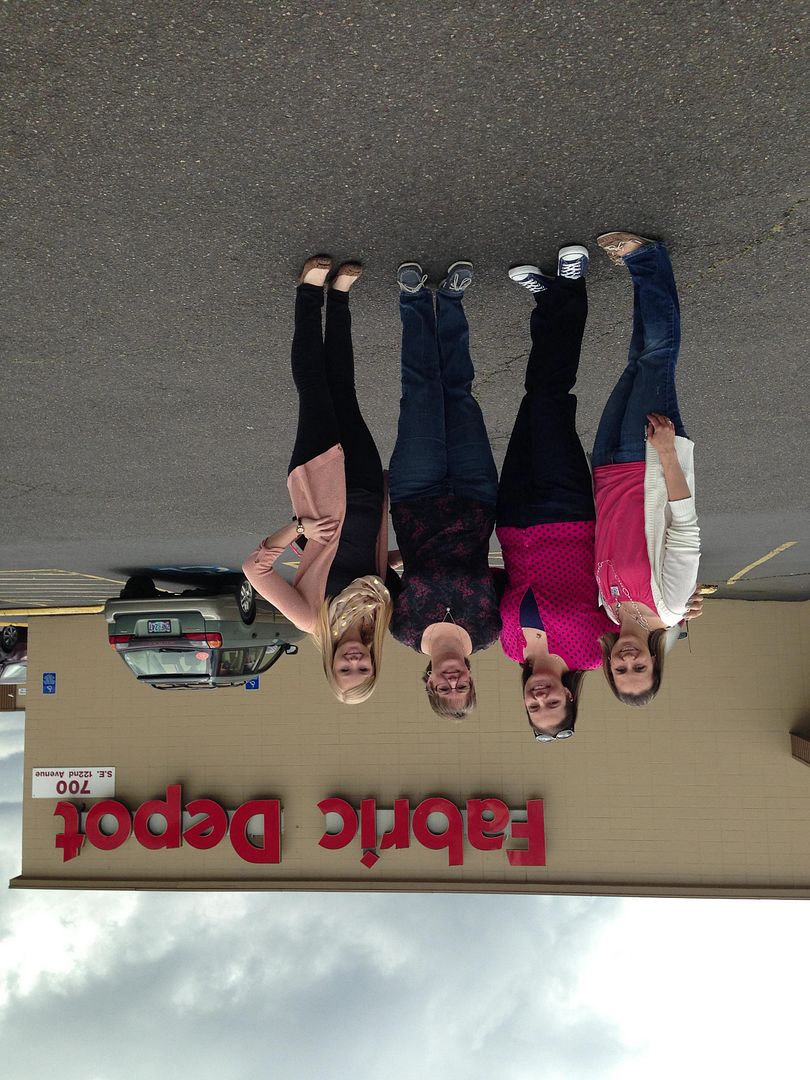 Inside
Fabric Depot
, an overwelming selection of designer fabrics.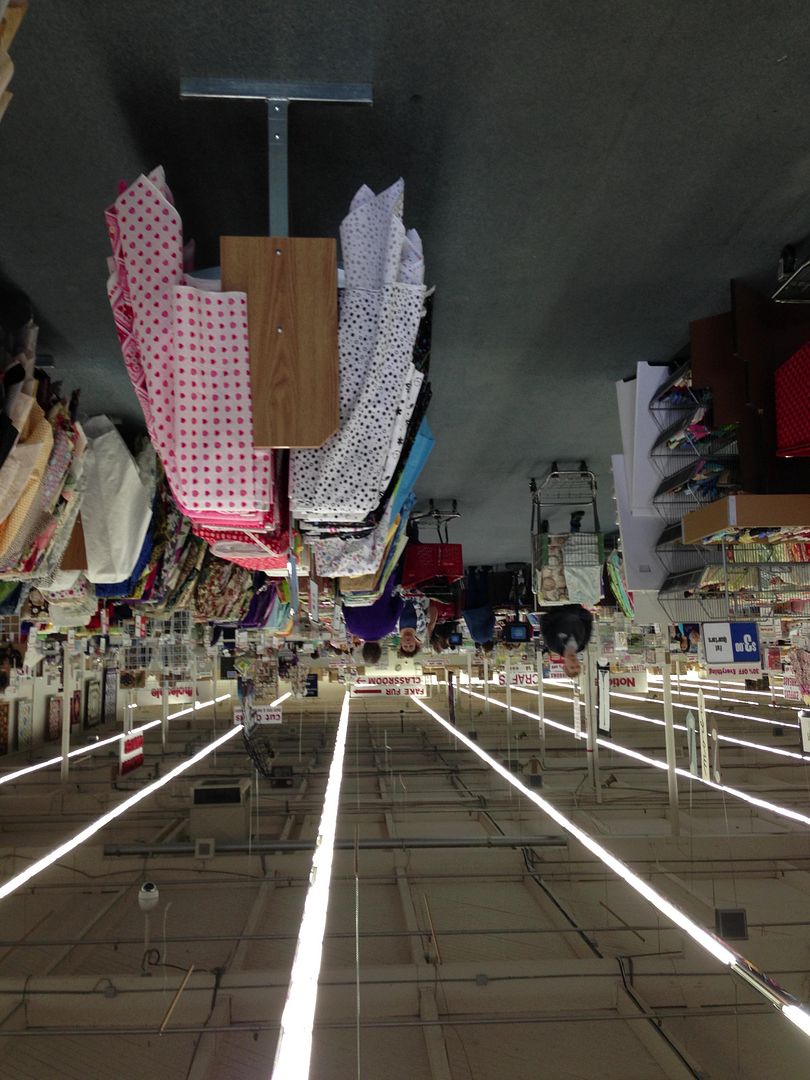 Portland Convention Center: International Spring Quilt Market. Where all the creative minds meet.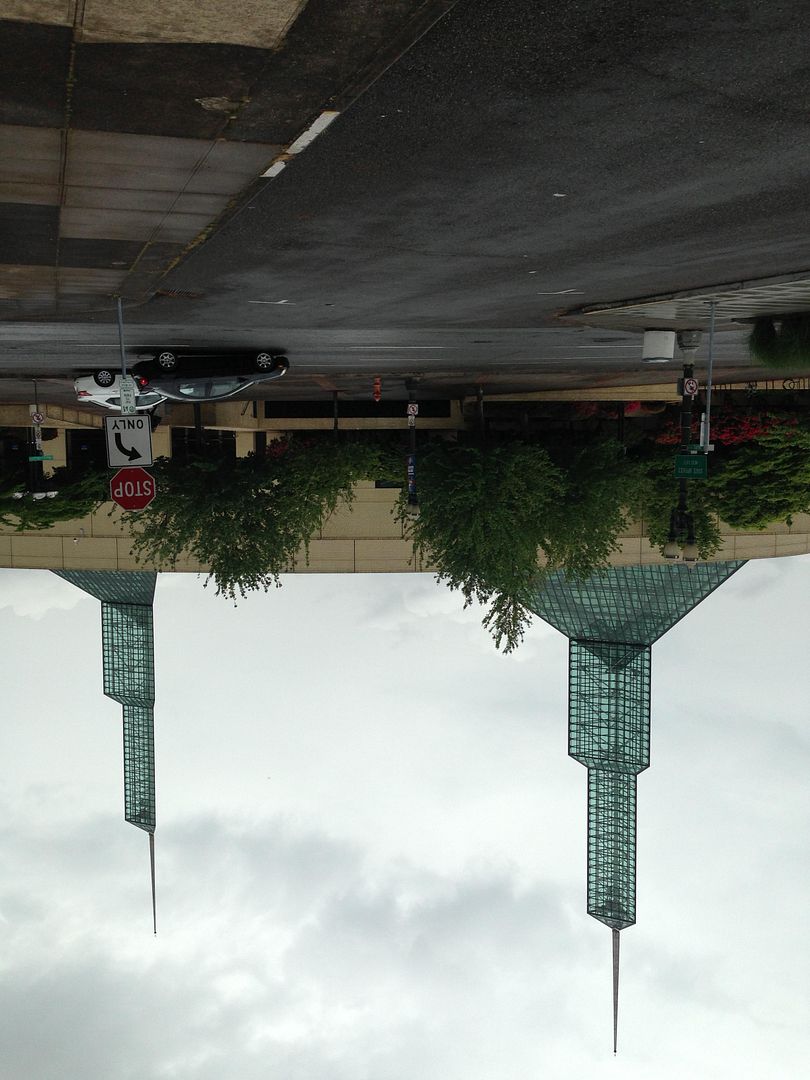 Denyse Schmidt
Schoolhouse for her new collection Florence. My name was pulled out of the hat to win a fat quarter bundle! It's so new, the bundle will not be available until the summer. I'm already thinking I may make a new queen size quilt for my bed with this one... Love all her lines!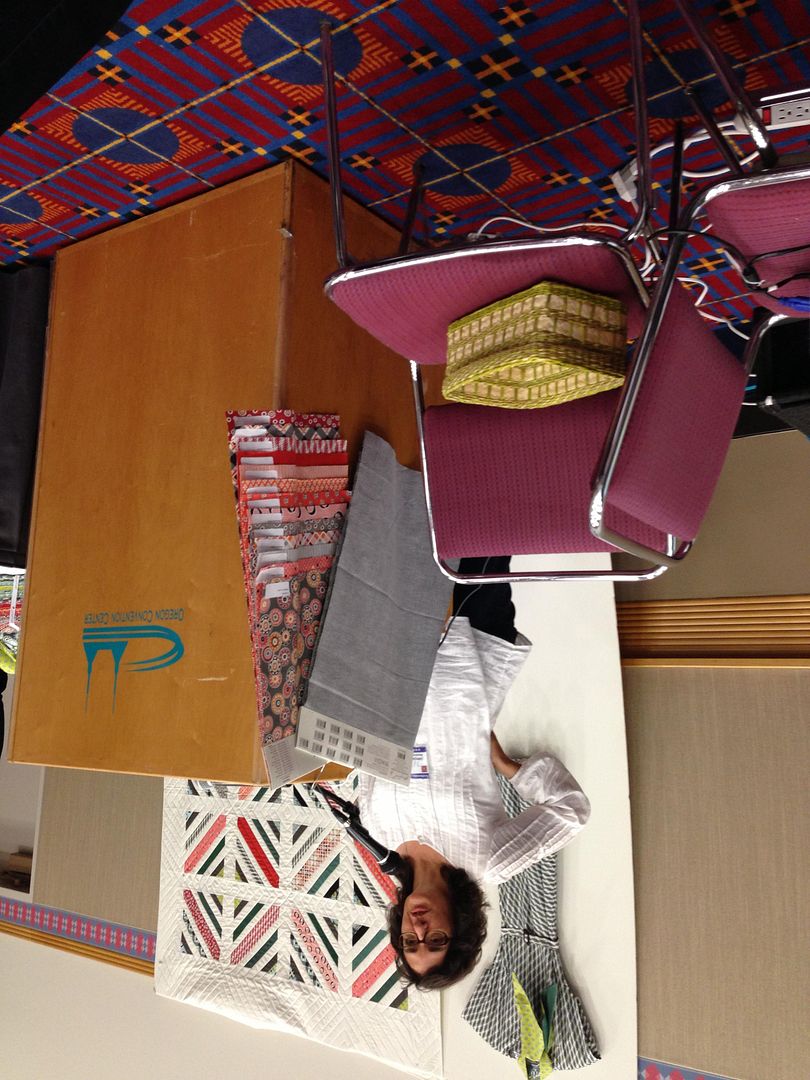 Alison Glass
Schoolhouse for her new collection
Sunprint
and
Clover Sunshine
. Alison and I have gotten to know each other a bit through the
Sisters' Ten BOM
I am hosting this year. I was very excited to see her new collections coming out. That's right, plural, as in 2 collections. Both look amazing - I love her saturated colors. But *sigh* of course, the photo I took is of her current line, Lucky Penny. Go
here
to see Sunprint and
here
to see Clover Sunshine.
Portland Modern Quilt Guild.
Attended the PMQG meeting as a guest. That was pretty cool to see how another guild operates. They have 150 members! Yikes - much larger than my hometown guild. They had 2 wonderful guest speakers...
Alissa Haight Carlton
was the first speaker. It was so wonderful to hear about the new changes going through the
MQG
straight from the person who started it all. And again, I am without a pic of the lovely Jacquie Gering from
Tall Grass Prairie Studio
. Her trunk show had us all choking up and laughing - she has so much passion and is an inspiration to all.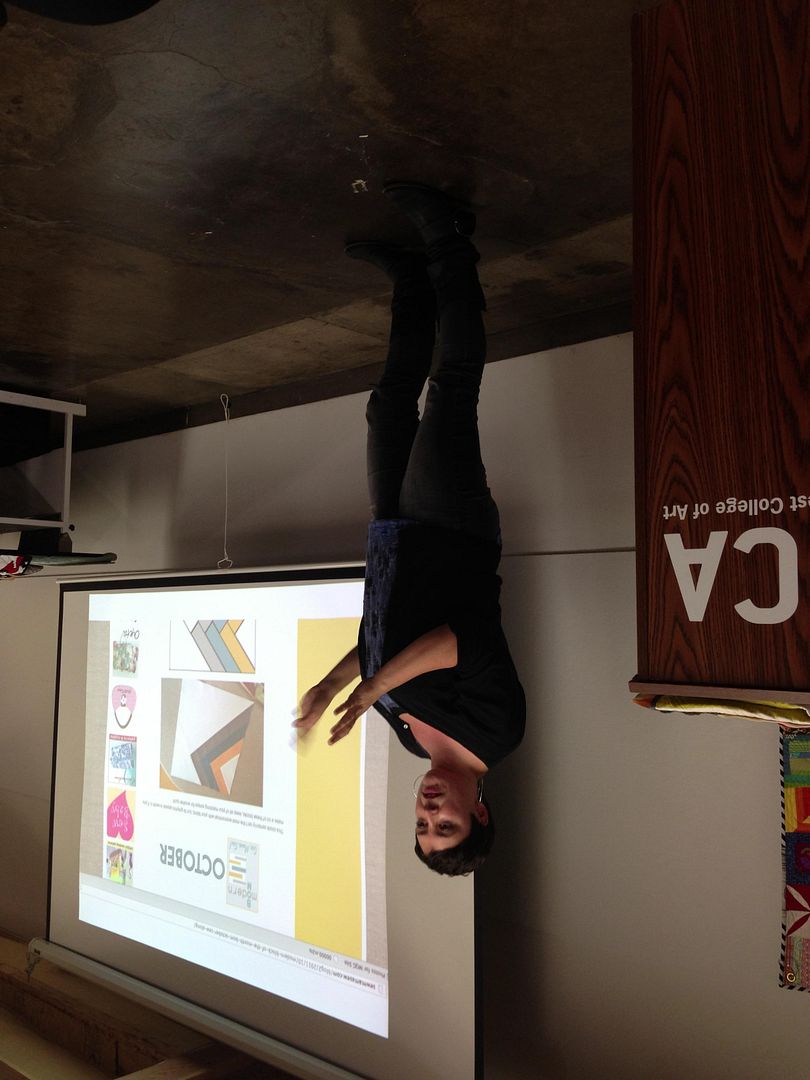 On the Market floor....
Alison Harris of
Cluck Cluck Sew
. We both had our 3rd babies last year within a week or so of each other. Fun to catch up!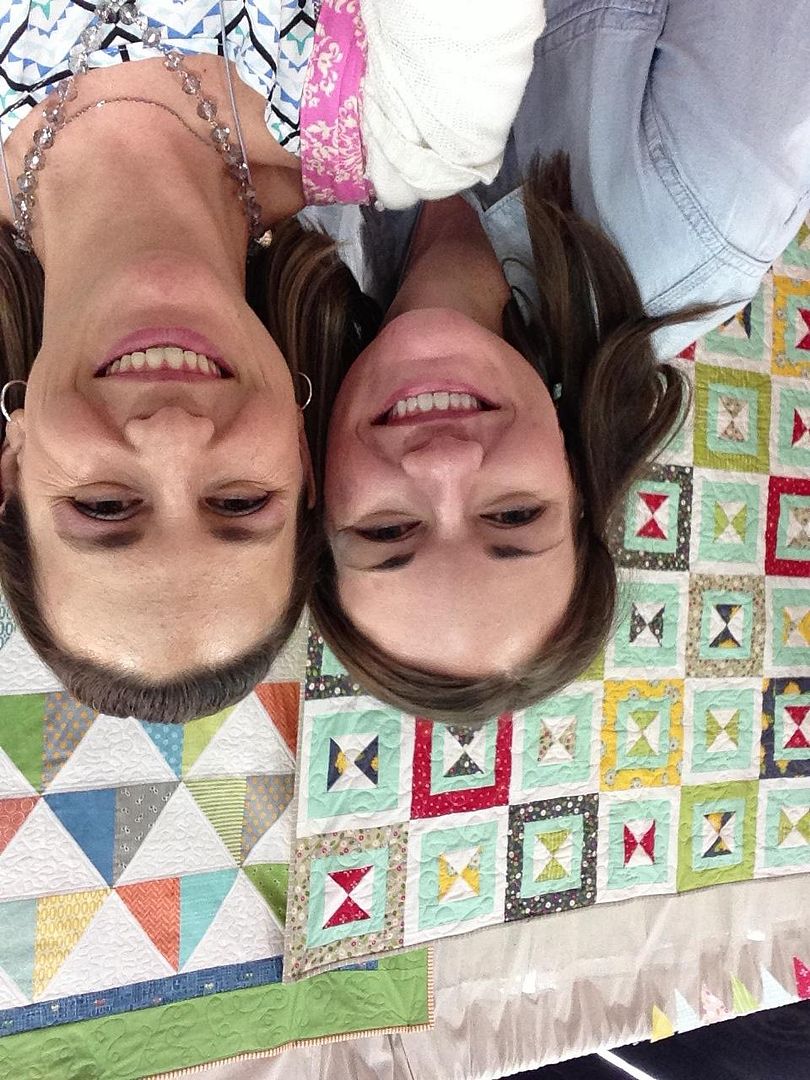 Mo Bedell
's new line, Hothouse Flowers, and the popular Full Moon Lagoon looked stunning.
The always eclectic Echino.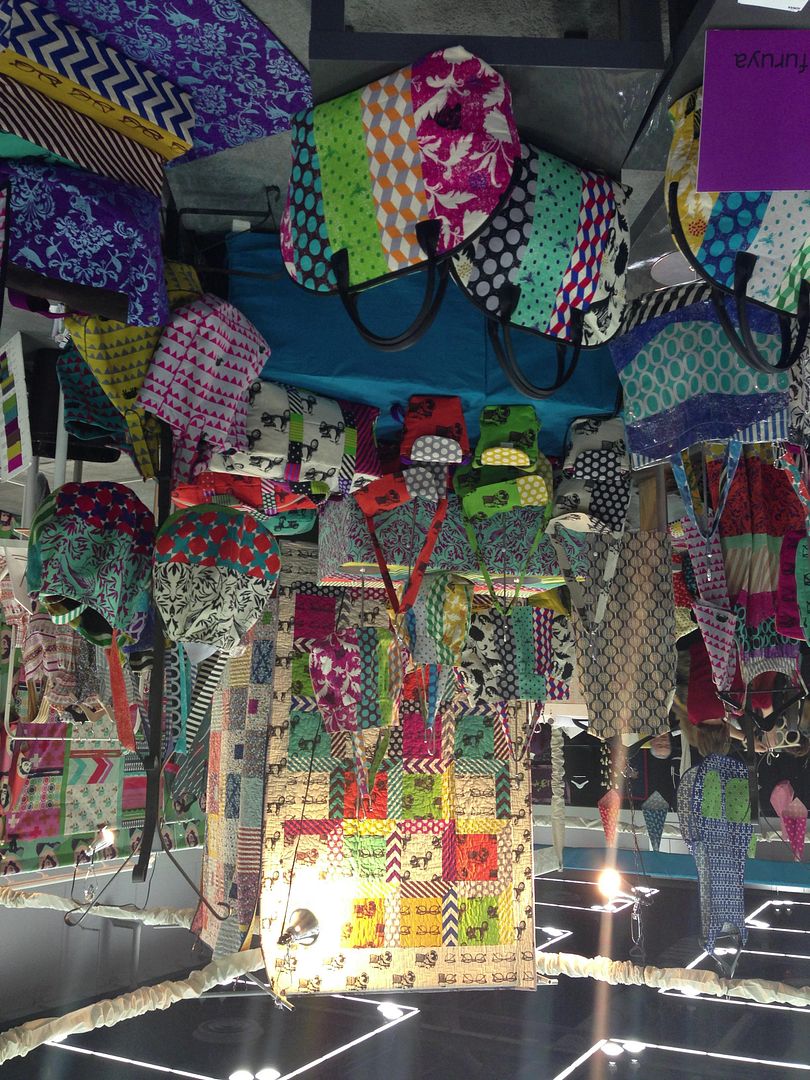 Tula Pink
's Butterfly quilt in Acacia.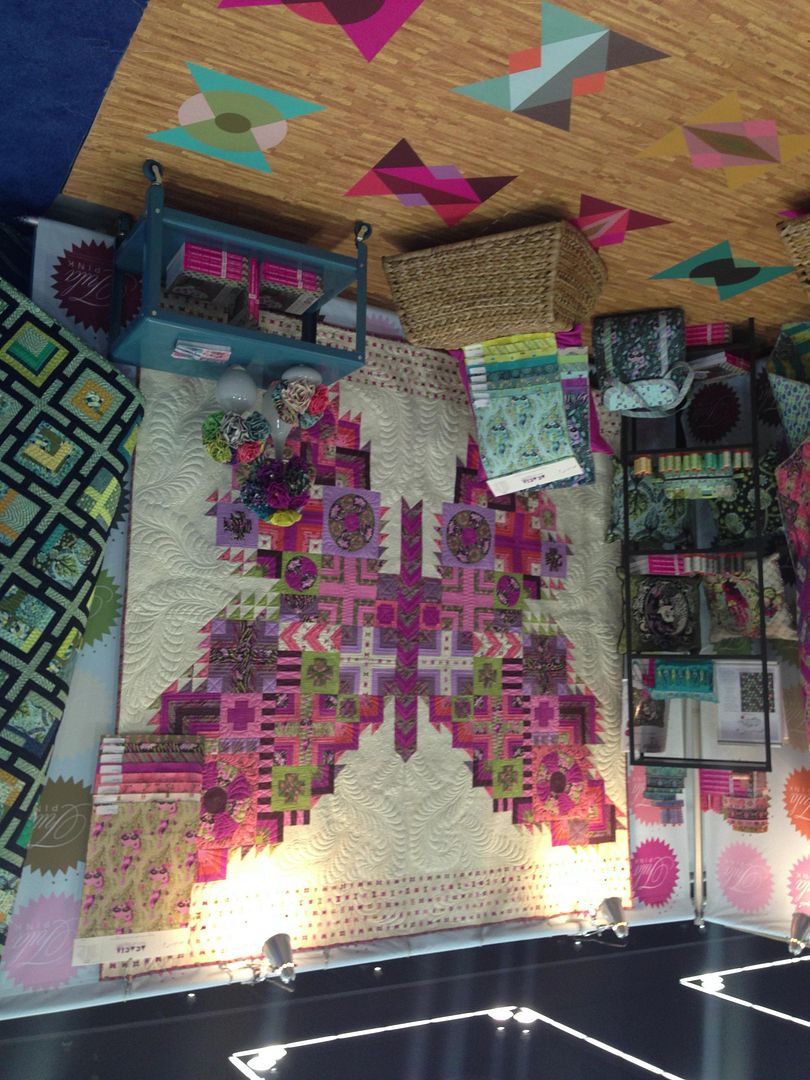 And here's me in front of my little claim to fame, my first quilt displayed at Market. Ripple, on the chair, is in the Summer Issue of
Generation Q magazine
.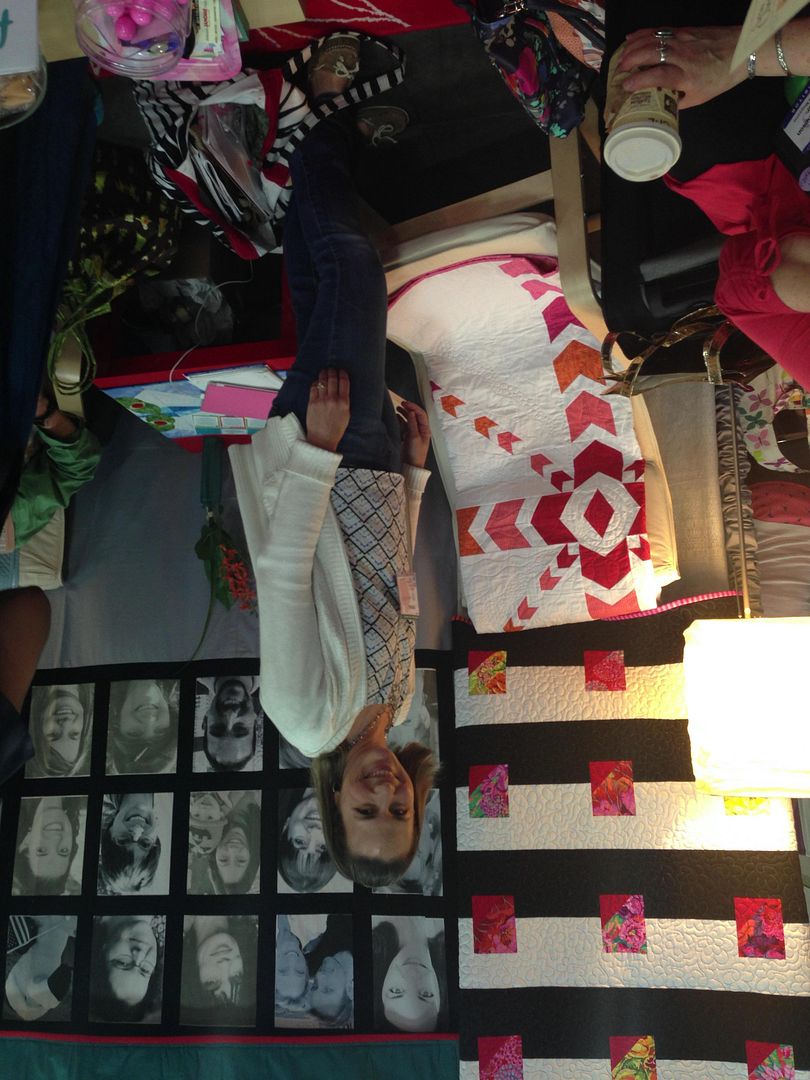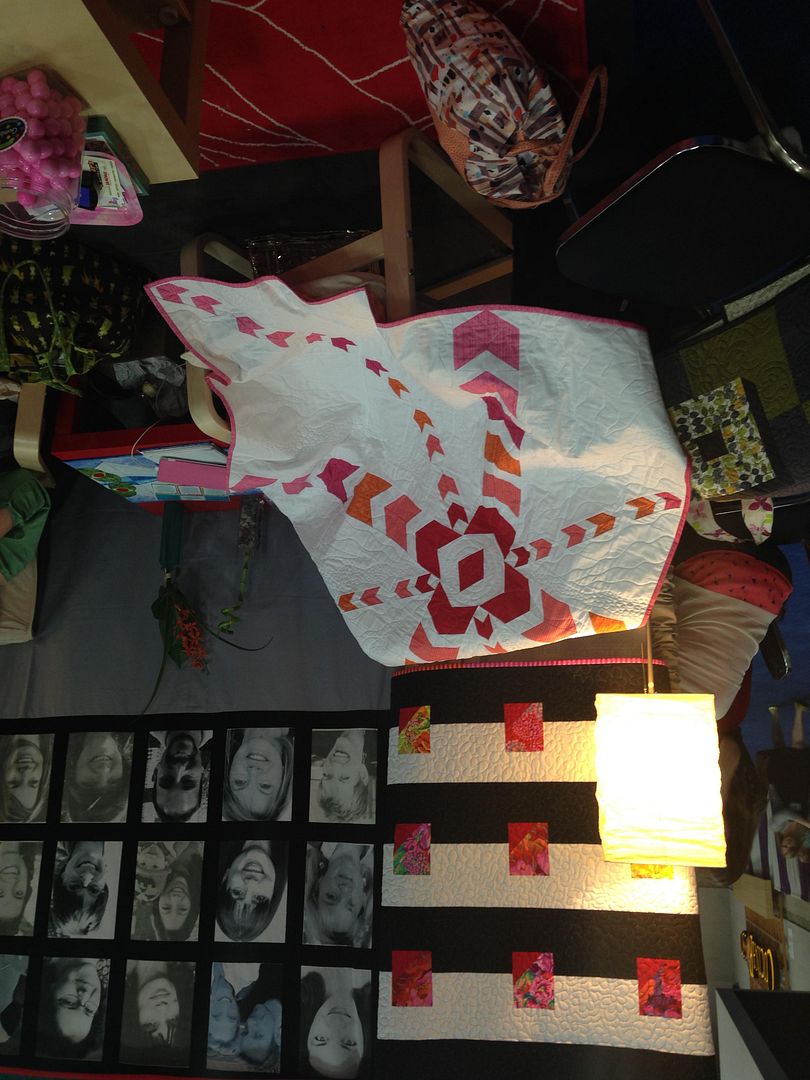 Friends. I haven't seen these girls since the Sewing Summit in 2011. We spent the weekend catching up (Me,
Lee
,
Sukie
,
Elizabeth
).
And finally,
Angela Walters
was giving FMQ henna tattoos in her booth. I went running over since my hubby had been quoted saying "Have fun with those crazy quilters this weekend." I already had warned him that quite a few
did
get tattoos as
QuiltCon
. When I came home and was greeting my family with big open arm hugs, he freaked out!! :) He knows I'm not the type to get a tattoo, but my little joke definitely got the reaction I wanted. :)
Overall, it was fun, inspirational and exhausting. I've come back rejuvenated to sew, sew, sew!
Pin It