Pin It
Heeeeellllooooooo! It's been such a long time.... and after what has been a *hectic* past few months, I am finally ready to get my creative groove back! This is the first GXQ post from my new headquarters "a little bit country"..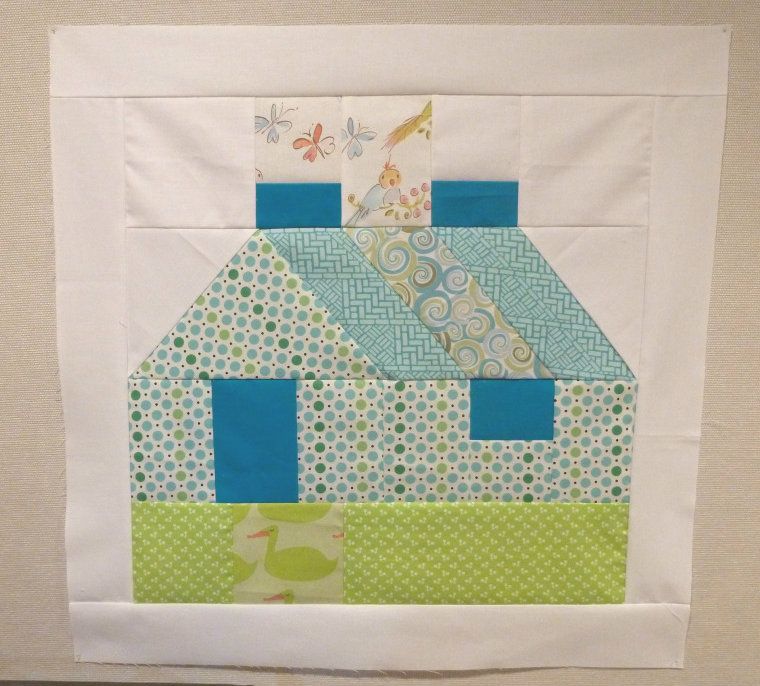 *hectic* -
Here's the story lately.... CrazyTown. Absolutely crazy. That is where I have been living the past few months. Brief recap: A difficult pregnancy, followed by the birth of healthy baby boy #3 (Mr. M!). Went into contract on a new house while in the hospital, put current house on the market when baby was 3 days old. 23 showings in the first 2.5 weeks of baby's life. In contract - packed up the entire household while recovering from childbirth. 3 days before closing in May, the rug was yanked out from under us. Rescheduled closing 3 times = a month delay where my family was eating hot dogs and peanut butter sandwiches off paper plates and wearing the same 6 shirts over and over. End of June = moved. Finally!
So... here we are 1 month later. We are finally getting settled and I've had some time to unpack my sewing room. I am starved for some sewing time. I haven't really done too much since January. It's amazing what a break from sewing and blogland can do for you. I feel totally refreshed - and have a million things I want to make. If only there were an extra hour in the day....
So for now, I'm back. But with a slower pace. Mr. M demands to be held most of the time (like my other boys). Prompted me to pick up this book from the library.
Don't we all remember OAC (One Armed Cooking)?
Well, I've tried a little OAQ (One Armed Quilting) and it doesn't work too well for me. So I'll be working on things when I can. These three boys can be quite exhausting, especially during the summer when there's no school!
To kick start my creative juices, I went looking for a new planner. That's what this engineer does to get creative? Get organized.... :) It was meant to be. At Target, I found this Heather Bailey planner and
knew
it was mine. So I'm off to organize my ideas and figure out where I want to begin. Here's to a fresh start.
And thanks for keeping me in your feeds while my family went through a
whole lotta
transitions. See you 'round soon!
Pin It