Pin It
Have you made some of these? They are extremely simple and a great gift.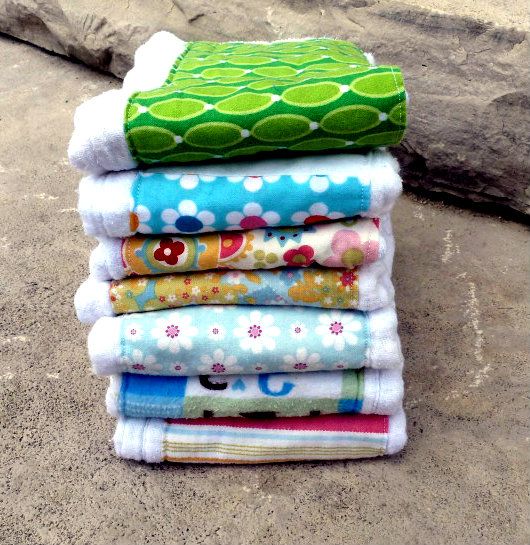 I made this stack in prep for baby, and I didn't realize how much I'd love using them. Since Mr. M has a touch of reflux, I am always covered in spit up and these baby burp cloths at least let me look a little more colorful and trendy as I'm hauling him around.
If you haven't made any, I'd definitely recommend them as a quick (10 minute) baby gift that is practical and fun. These burp cloths also wash well. Try
this tutorial
from Amy.
Speaking of, I'm off to do my mountain of laundry...
Pin It