Pin It
You may remember I entered a quilt into the
National Quilting Association
Quilt Show in the Spring. I rushed to get this quilt done before baby came. It was accepted into the show.... later I found out the show accepts the first 400 entries. So not quite as exciting as I originally thought, but I still enjoyed the experience of having my work on public display.
Here I am in front of my
Citrus Burst
(
Supernova
) Quilt at the show in June.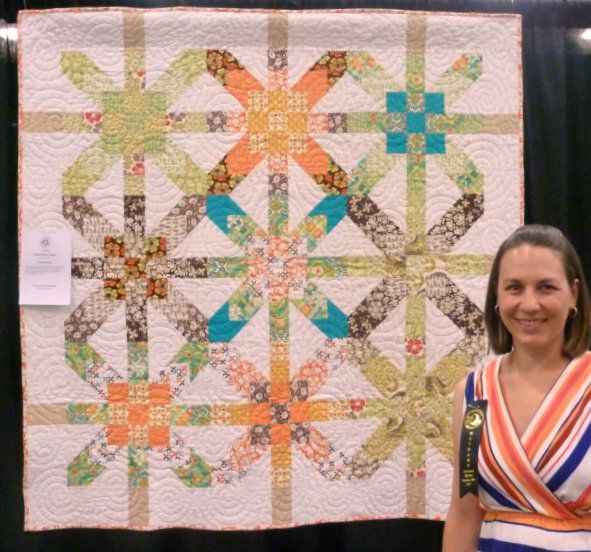 Seeing all the other quilts hanging up made me a little self conscious. Is my quilt good enough? I watched a few ladies looking at it. And when they leaned in closer, I wondered if they were seeing all the mistakes. After all, this quilt was completed during my third trimester, and I openly admit there was a consistent "that's good enough" attitude on my part.
However, my goal in entering the show was simply to enjoying seeing my work hanging in the collection and to bring my family to see it. My mom came down to see it and shop the show with me. We decided for the sake of fabric shopping, the older boys and hubby should stay home. Mr. M accompanied us and was fascinated by all the colors. :)
Here is the fabric stack I brought home. I went from February to June without buying any fabric, so this was fun! The middle child was convinced the bottom purple print is for making underwear.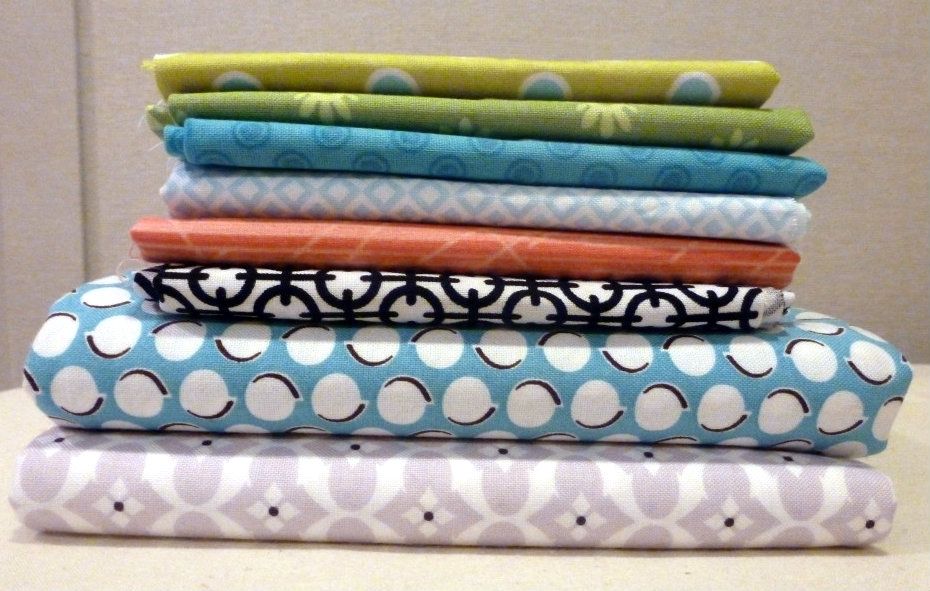 Our
CMQG
has decided we need to bombard next year's show with modern quilts. So hopefully, entering one in the show will become a tradition!
Pin It