Pin It
I have been doing a little sewing over the past few months. It was important to me to keep up on the monthly blocks for the
{Sew} Beautiful Bee
. But my camera and computer were packed up for quite a while, so I've back logged a few blocks to show you.
Improv Pineapple Block for Angela.
Angela
requested this improv pineapple block using
this tutorial
from the MQG. It was easy and fun, and she sent us gorgeous Hawaiian charms to make the centers of the blocks.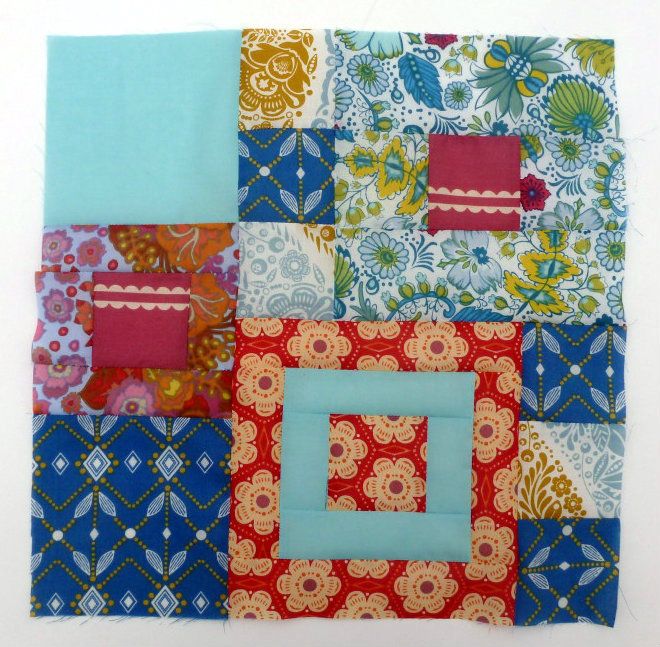 Square-tastic Block for Elizabeth.
Elizabeth
created some of her own square-tastic block variations for us to choose from for these blocks. She sent us all AMH voile. I have to admit, I found this block difficult because the voile was so slippery. I think I'd like to work with voile for a scarf or skirt instead of a quilt. I would love to touch this quilt when it's finished though - it should be SO smooth and slippery soft!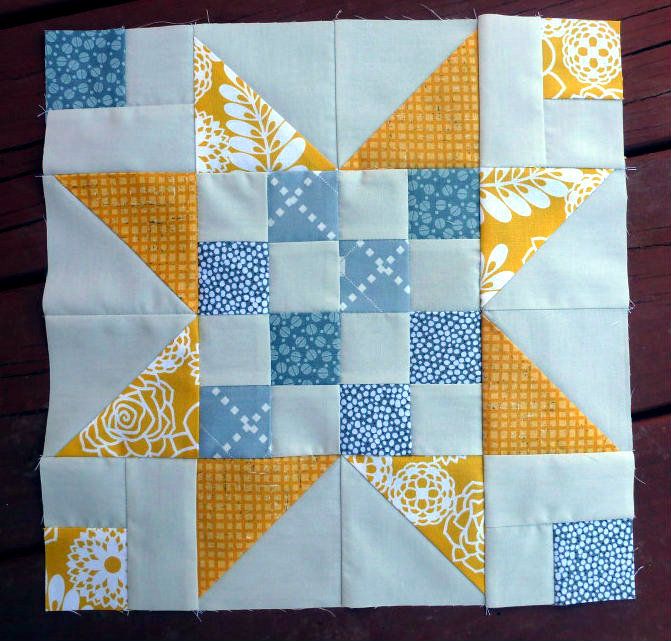 Paper Pieced Stars for Kati.
Errr...not so paper pieced in my case. Sorry
Kati
! I hope this
Scrap Jar Star
fits in ok with all the other bee member's paper pieced goodness! When I had time to work on this block, my printer was packed and buried in my garage. So I decided to use this version of a star hoping it's simplicity will balance nicely with the complex paper pieced blocks for her quilt.
I also realized I have Mod Mosaic block I made for Brooke, but took no pictures. Whoops! Well, now I'm all caught up and I'm picking out fabrics for my month (September) for the bee. I'm off to select some fabrics....
Pin It