Pin It
The heat of summer is in full swing and it's just about time for the county fairs...
It's almost time for Gen X Quilters' next Quilt Show -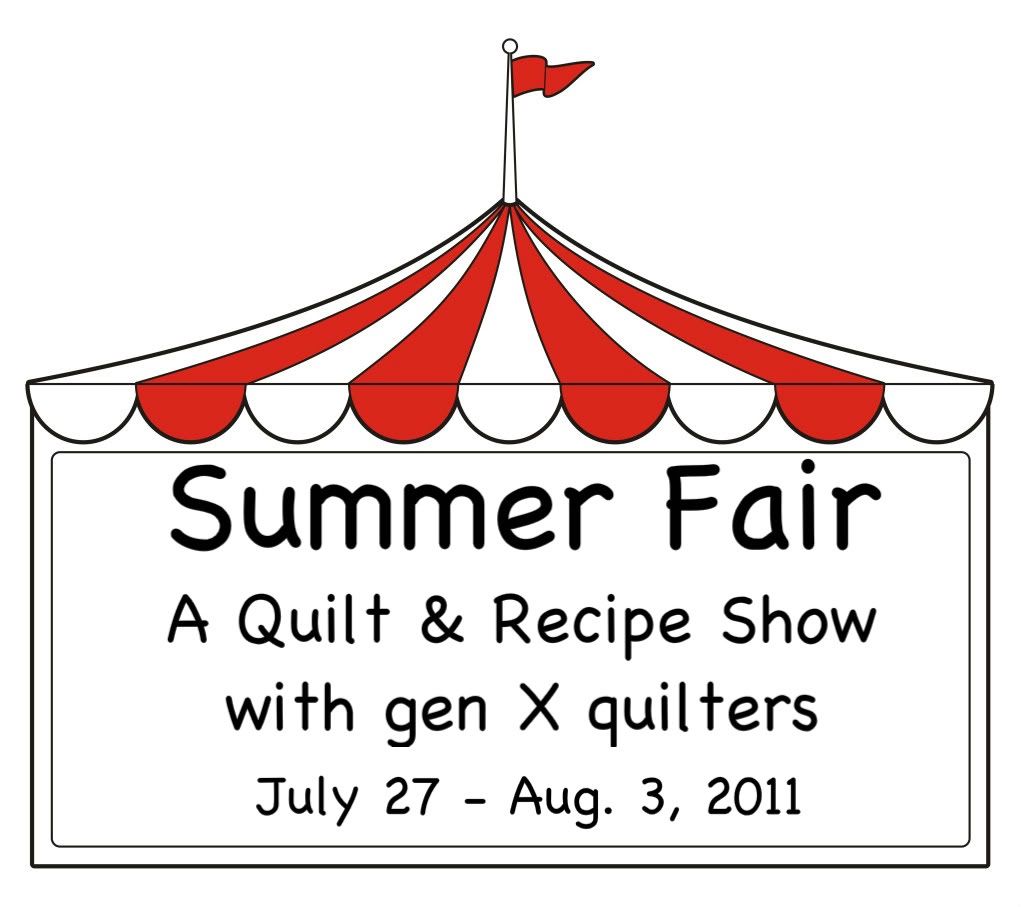 Don't know about you, but the county fairs are pretty big here in the midwest.
I've always thought it would be fun to enter a quilt in a show at a Fair. But the fair entries here tend to be very traditional. Cooking and recipes for jams, jellies, barbeque, baked goods, you name it(!) are also are also pretty neat competitions.
What:
So with the sweltering heat outside, let's make a little modern County Fair right here in blogland. In the air conditioning of your living room, paruse the entries. Enjoy some quilty inspiration and some down home cookin'. I know I've seen plenty of good recipes on quilty blogs!
This Summer Fair has 2 parts.
1. Quilts
2. Recipes
Each person may share 1 quilt and/or 1 recipe in the linkies next week. If you don't have a blog, use flickr to participate! I'd like to include as many as we can!
(quilts and recipes don't have to be new - just make a new Summer Fair post)
When:
Summer Fair: A Quilt and Recipe Show will begin next Wednesday, July 27, 2011.
All the specifics for linking up your entries will be in the kickoff post next week.
Prizes:
And what is a quilt show without prizes??? No voting this time..... if you link up a quilt, you get one entry. If you also link up a recipe, you'll get another entry. That's 2 chances per person to claim some awesome prizes!! The details of the sponsored prizes will be given next week.
Sponsors:
Summer Fair's wonderful sponsors will be providing some juicy giveaways. A HUGE Thank You to Gen X Quilters' Summer Fair sponsors!
So grab a button and your favorite summer quilt and recipe. Take some pictures and get ready to link up next week!
Join in the fun starting Wednesday, July 27!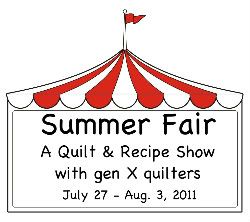 Pin It