Pin It
For years, actually ever since I had kids, I have never been able to find a beach bag big enough to accommodate all that is needed for trips to the pool. The suits, change of clothes, towels, beach blanket, hats, sunglasses, sunscreen, swim diapers, floatie vests, toys, snacks…. Anyway, you know what I'm talking about.
I took matters into my own hands. Here it is. The largest beach bag I have ever seen. And I LOVE it! Worked perfect for a visit to the lake this weekend. It's 21" x 16" x 4".
I took this green floral oilcloth print I bought last year and made this oversized bag simple. It's pretty on the outside. And since it's only going to store soggy bathing suits and towels, it's unlined on the inside. Yes! A simple and straight-forward project.
I was forewarned about working with oilcloth, but if you use your walking foot, both sets of feed dogs grab the material and easily feed it through your machine. Have you ever tried oilcloth? I made a few cosmetic bags with it last year. It's inexpensive (around $7 per yard) and perfect for beachy applications like this.
*again the disclaimers*: any photos that include me are taken by my 4 yr.old
I'm linking up to some fun linkies again...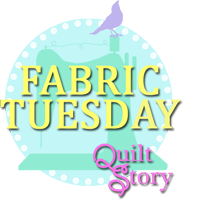 Pin It