Pin It
I decided I should hit up the Cincinnati International Quilt Festival when my plans for Utah and the Sewing Summit fell through. A few of the CMQG chicks from the sew-in and I rerouted a couple hours south for a Girls' Day Out. (Although we all confessed we really did need a sew-in too to get some sewing done! Maybe next month!)
Road trip! Lots of chatter and Chipotle.
It certainly was the largest show I've been too. I managed to find a few good deals at this show too. After this one and the Cleveland show I went to 2 weeks ago, I think I am Quilt Festivaled out. Good thing - though, I'm about out of $$!
My Loot:
7 Meadowsweet FQs ($2 each)
10- 12"x22" Red Rose Farm by Elizabeth Scott ($1.20 each)
not sure where this dimension comes from - bigger than a Fat Eighth bundle, but smaller than at FQ bundle. These prints reminded me of Flower Sugar.
Bees Knees by Maywood Studio
This same vendor was at the Cleveland Show... so when I saw her booth again, I knew these FQs were calling my name. Thinking some sort of bag/tote. ($1 each)
Random stash builders ($1 each)
Top FQ is from Max & Whiskers by Basicgrey
Feedsack by Sara Morgan for Blue Hill Fabrics
I fell in love with this print. I stood in line for it twice. The first time I bailed because some lady was gabbing forever and I had other booths to check out. After leaving, I couldn't get it out of my mind. ($2.99 half yard)
Vintagey-Novelty - can't wait for Valentine's next year! ($1.50 quarter yard)
My only full price purchase. Too cute! ($2.75 FQ)
What a fun day!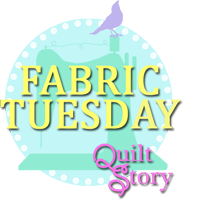 Pin It