Pin It
It's Birthday Week at my house (my boys' birthdays are 8 days part) and this year I was inspired to make the house festive with fabric. I kept seeing adorable banners on others' blogs, but I didn't want to spend money on it. Ta-dah! Here's my version of the Birthday Banner – it truly uses up the scraps.
Makes 9 banner flags spaced 3.5" apart.
MATERIALS:
1 – 3 yd. wide bias tape
3/4 yd. assorted scrap fabric
Template plastic
Thread coordinating with bias tape
DIRECTIONS
:
1. Take an 8.5" x 11" sheet of paper, marking the center of the 8.5" side with a marker. Draw aline from the center point to the opposite corners of the paper forming a triangle. Cut out the triangle and trace it onto the template plastic. Cut the triangle template out.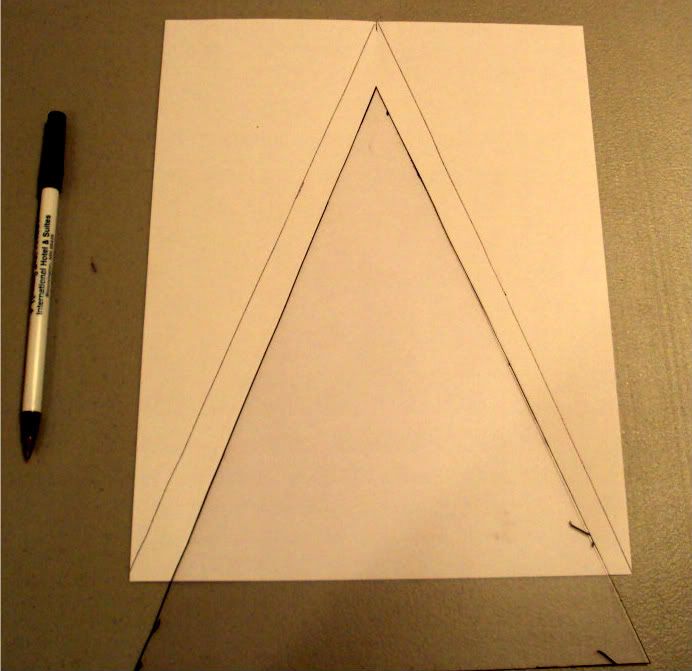 2. Sew scraps together to make rectangular panels that are approximately 10" x 12". I found it fun to have a theme when sewing these panels
For example – stripes, crazy piecing (anything goes), sewing half-square triangles into blocks, then sewing blocks together, etc.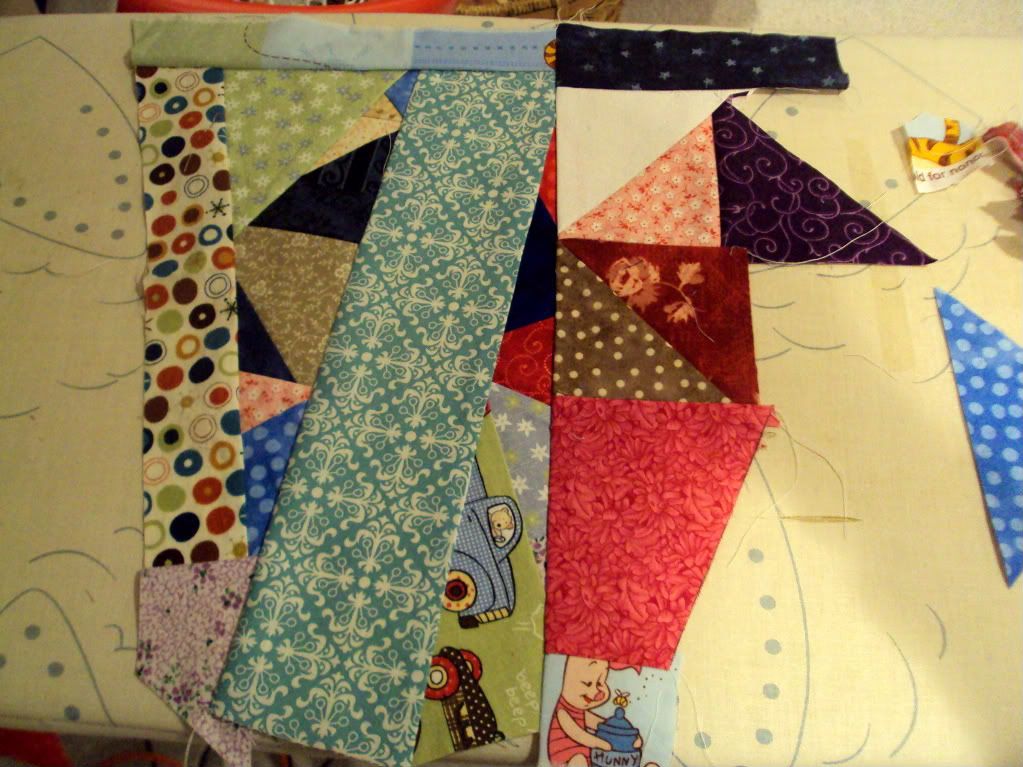 3. Each 10" x 12" panel should create 2 triangles. You will need 18 triangles total (fronts and backs). I chose to make the front triangles scrappy and the back side solids. Have fun reminiscing about projects you've made when you find little bits of old fabric!
Trace the template on the panel making sure you can cut 2 triangles before marking. Mark triangles and cut.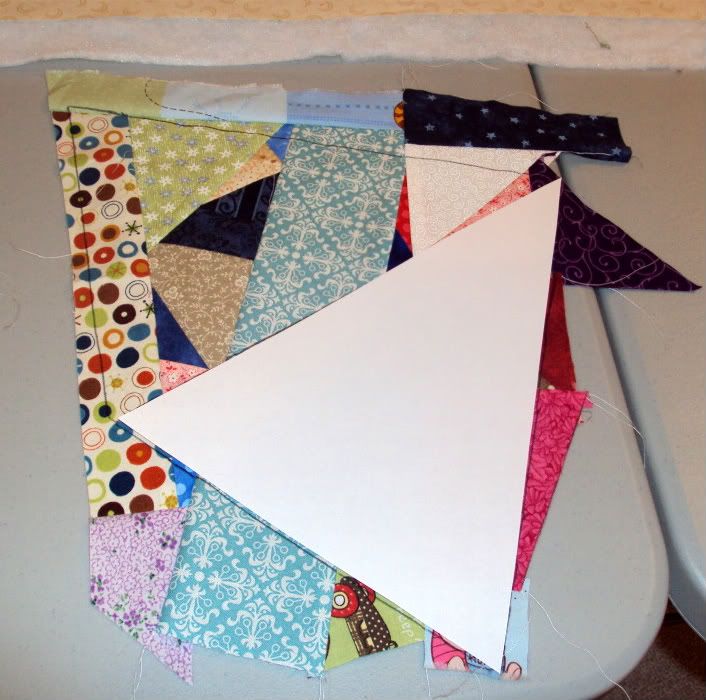 4. Once you have all 18 triangles, you can begin sewing flags. Lay out the front and back sides of the flags before starting to sew. With right sides together, pin and mark a dot on the pivot point.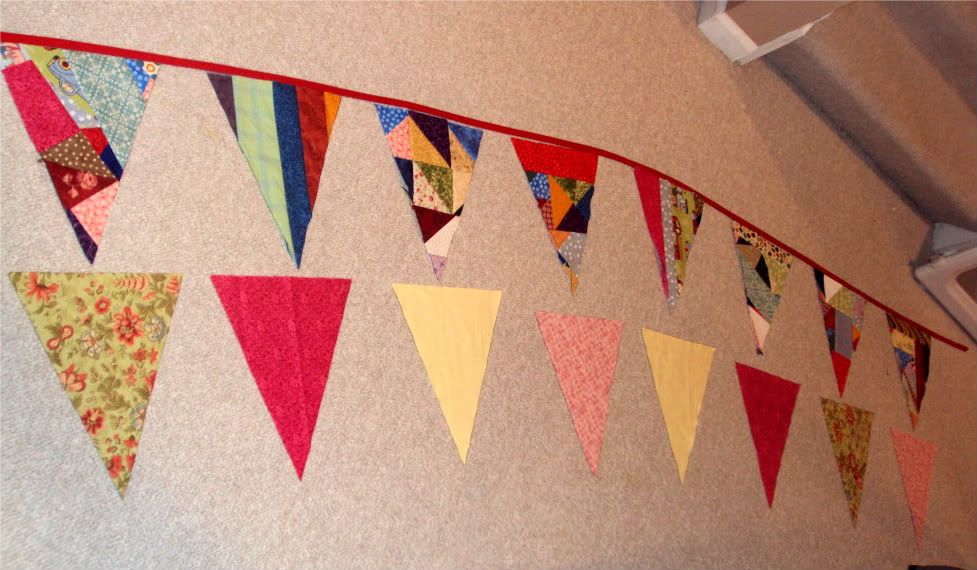 5. Sew down one long side of the triangle, ¼" from the edge, pivoting at the point and sewing back up the other side. Leave the short side of the triangle open to turn right sides out.
6. Trim excess fabric from the point, making sure not to clip the stitches. Turn right sides out and press.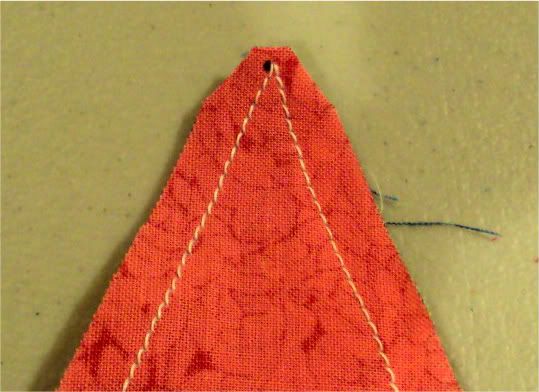 7. Center the middle flag at the midpoint of the bias tape. Pin in place. I used my 3.5" ruler as a guide to evenly space the rest of the flags. Pin all in place.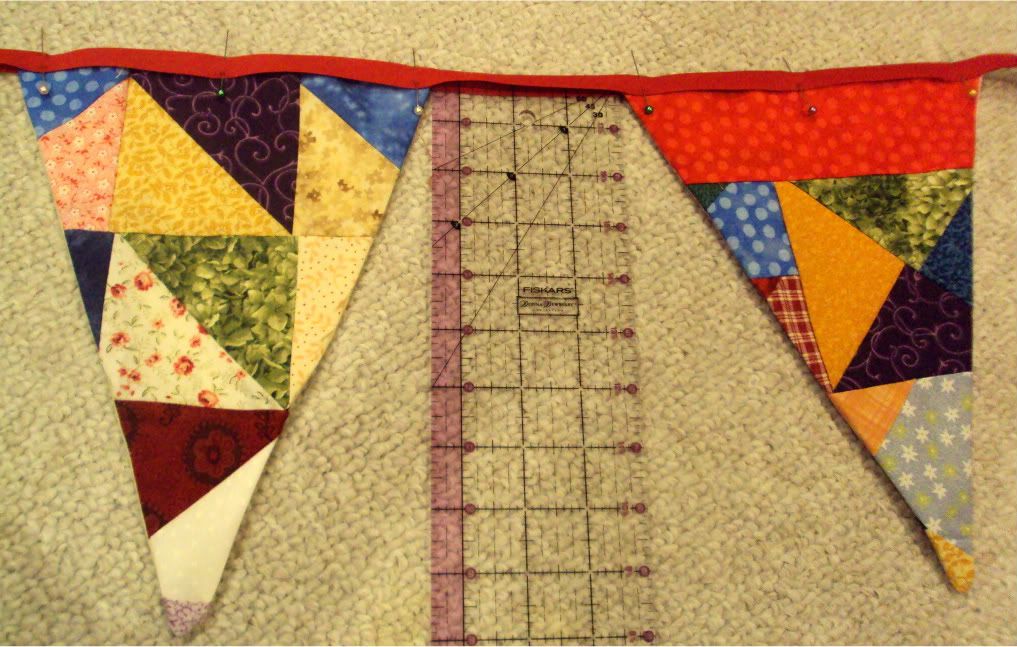 8. Sew along the length of the bias tape to stitch in place all flags. I actually sewed 2 lines to secure them, but I supposed you can use a double needle too. Press.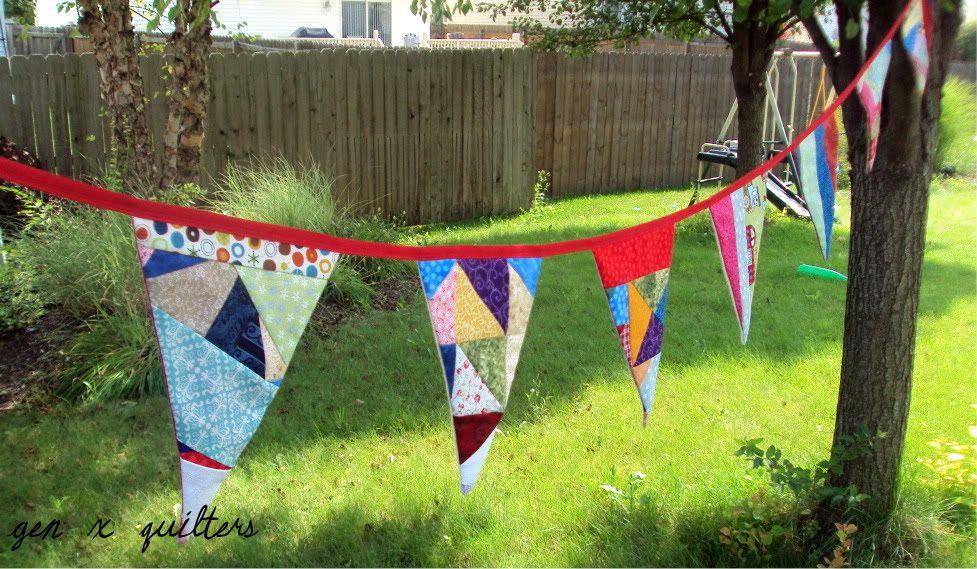 I hope yours turns out great!
Pin It