Pin It
After all the stress free-motion quilting and trying to get it done in a hurry, I went back to the snowflake quilt this week. How relaxing to work on a project that doesn't need to be done until January!
Look closely at the next photo. See if you can find my Oops! Obviously, I didn't see it until it was sewn in and my seam ripper had a serious job to do. I've circled the mistake in the last photo of this post (don't cheat!)...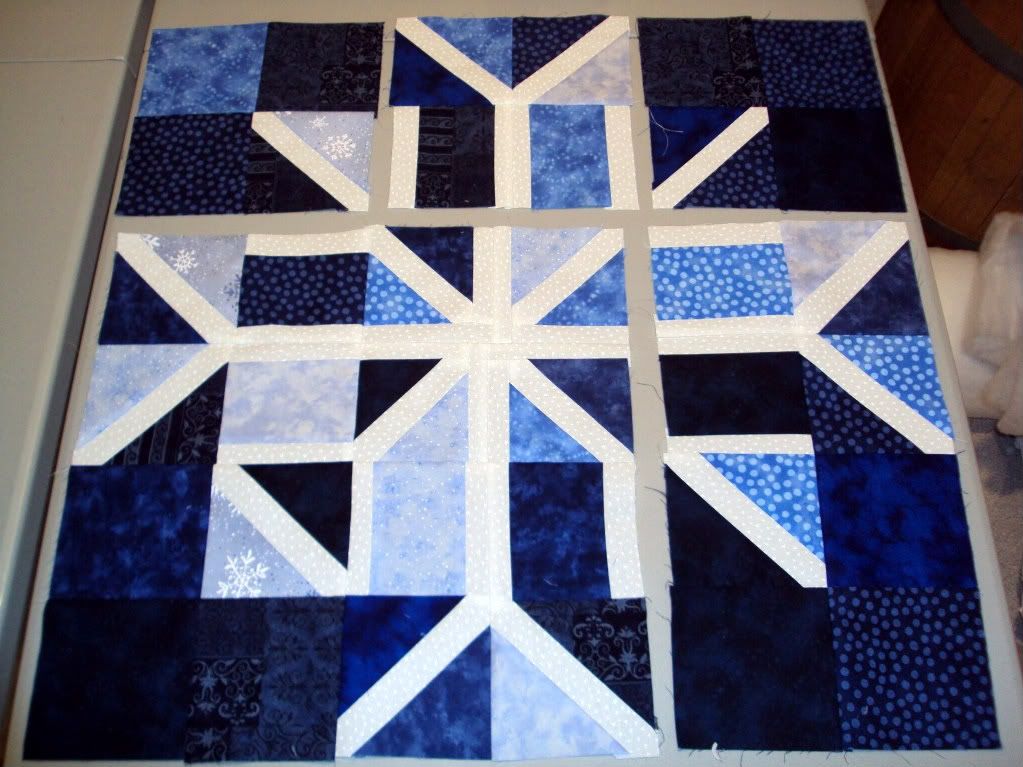 After fixing the oops! block, I assembled the snowflake in the middle, added the white border, and started working on the charm border.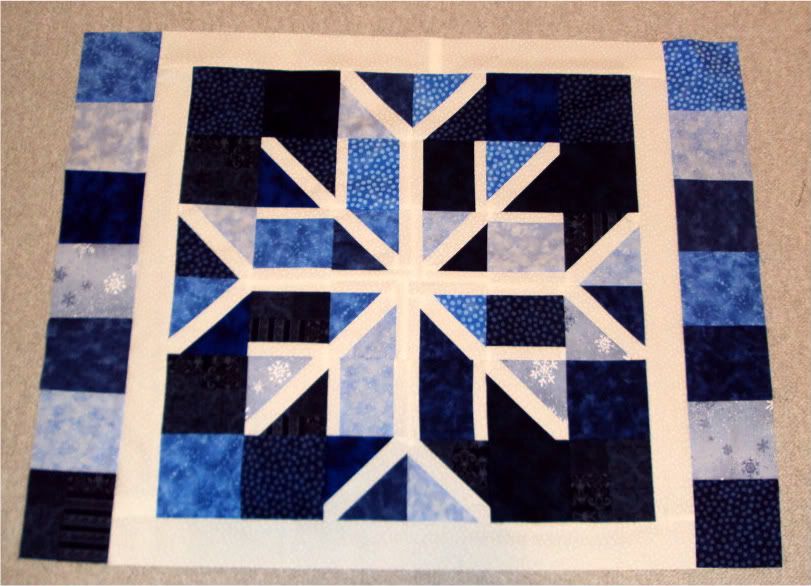 Oops! ANSWER: Circled in red below. I almost didn't catch it!
Doesn't this happen to everyone?? :)
Pin It