Pin It
So it's probably my own fault that I've put myself under the gun to get this quilt done by T's 4th birthday (in 4 days! yikes.).... but I am supposed to make major headway in completing this quilt this week. I also decided this was the perfect time to learn free motion quilting. Deadline + new skill = STRESS!!!!
Here's the scenario: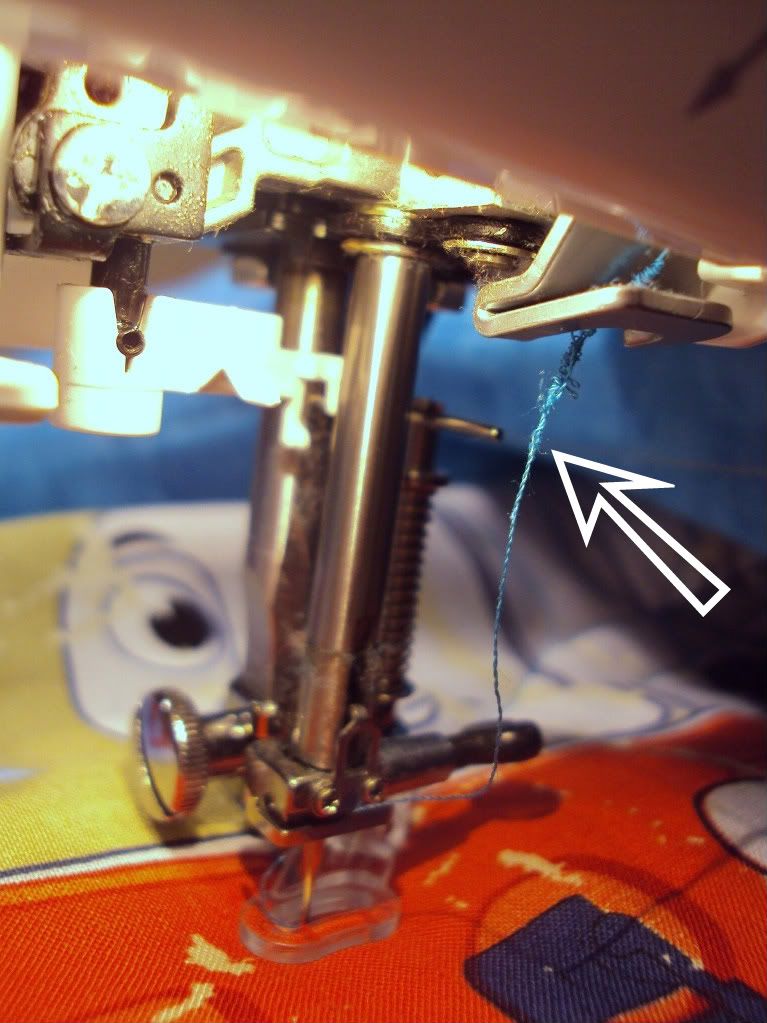 I was not able to sew very long before THIS happened. Repeatedly. The needle thread jumbled a bit and the strands frayed. I could
hear
it happening before I could see it. I tried re-threading everything again and again.
Problem #2: What I like to call "Bobbin Spit-up"
I was attempting to hold the bobbin thread when I started up sewing to avoid it getting tangled below, but it didn't seem to be working either.


Time to walk away. I came up to write my first draft of this post. An angry post. A frustrated post. Why did I decide to do this in the midst of Birthday Week?

Time to regroup. Ate a some cake. That helped a little.

Hours later it dawns on me to change the needle. Why I didn't try it before I'll never know. I also referenced my "Quilting Bible" and read that I should hold both threads when starting up free motion to remedy the "spit-up" situation.

Ok, happy sewing now. I'll show you the rest when it's finished (hopefully, on time)..
Pin It